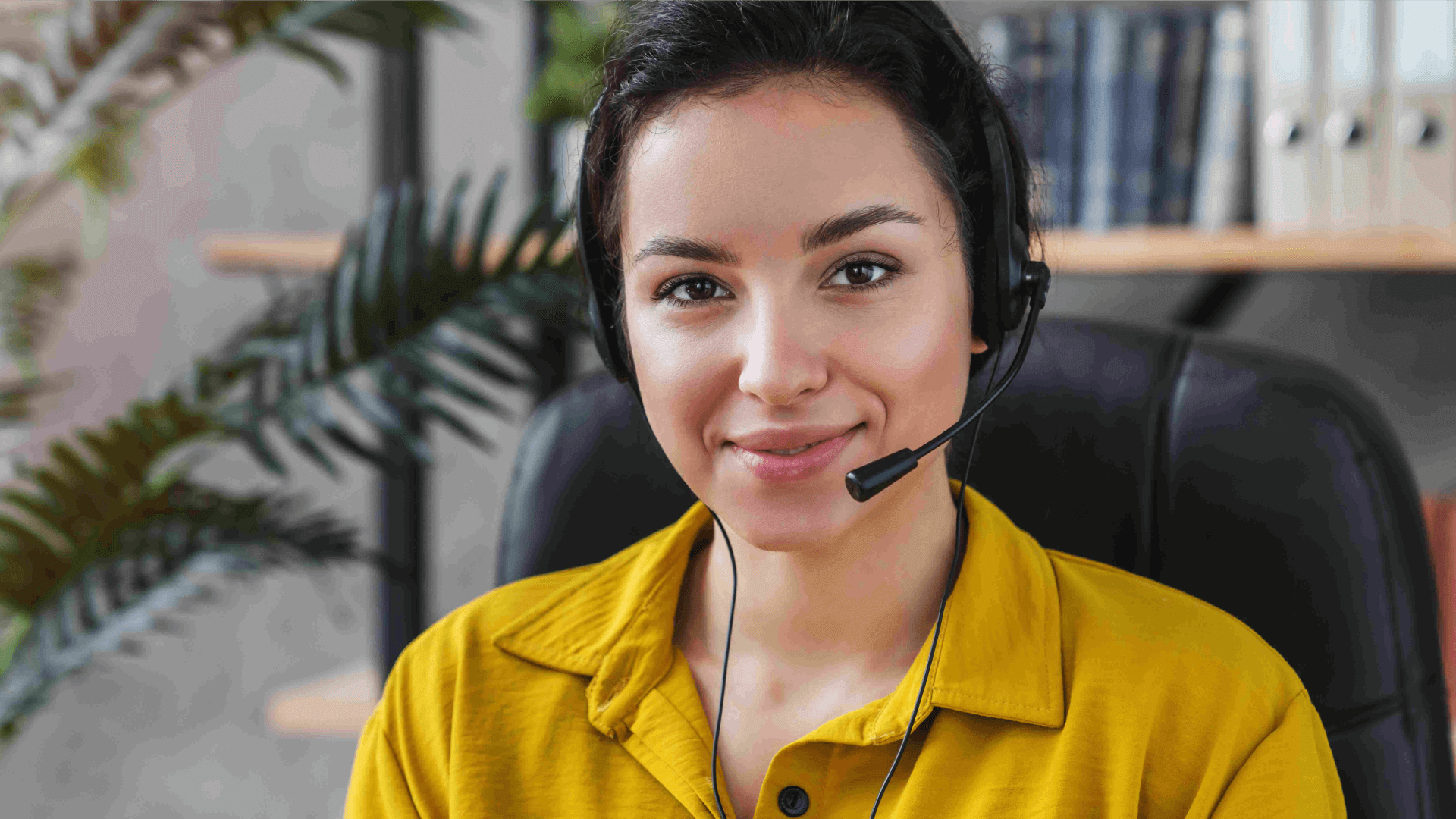 Why Businesses Should Consider Remote IT Support
Nowadays, it is challenging to run a business without digitalization. Although digitalization increases your productivity and efficiency, it also comes with a myriad of technical risks. Whether it's a server problem or a ransomware attack, your computer network can go down at any moment. In the worst-case scenario, your valuable business data can end up on the dark web, forcing your business to shut down permanently.
According to the 2020 Q3 Data Breach Quick View Report by Risk Based Security, 2020 was already the "worst year on record" by the end of Q2 in terms of the total number of records exposed. The three months of Q3 added an additional 8.3 billion records to the count, bringing the number of records exposed through the end of September to a staggering 36 billion.
In short, if your business is to survive in this digitalized environment, you need proactive IT support as soon as possible. The fastest and most reliable way to ensure 24/7 tech support is to get remote IT support. In this type of support, your Managed Services Provider (MSP) will offer tech support remotely.
A. Why Businesses Should Consider Remote IT Support
With remote IT support, you can resolve almost any type of computer or network-related issue. However, that's not the only reason why you should consider getting remote IT support. It comes with several unique benefits, especially for small and mid-sized businesses.
1. Faster Response Time
Traditional onsite IT support involves calling your MSP, scheduling an appointment, and waiting for them to visit your office to identify and resolve the problem. It's a time-consuming process. However, you can get remote IT support as soon as your MSP receives your call or email, reducing the response time significantly. As a result, your network can be up and running almost immediately.
2. Minimal Intrusion
During the onsite support, your service provider essentially takes over your desktop or laptop. You may not be able to work until the issue gets resolved. Fortunately, remote IT support is not as intrusive as its traditional counterpart. In some cases, you can keep working while your MSP takes care of the problem remotely. Your productivity remains unaffected.
3. 24/7/365 Availability
Unlike onsite tech support, remote IT support is available any time and regardless of your location. All you need is an internet connection. So, whether you are in your office, in a different country, or at your home, your tech support is just a text or phone call away. It also means your MSP can perform routine maintenance and updates outside of your work hours.
4. Highly Efficient IT Support
Unlike onsite support, your MSP can check the issue in real time using screen-sharing technology. Instead of your employees explaining the problem, the technicians can see it for themselves and come up with the right solution quickly.
5. Scalable Growth
You may not need IT support in more than one location today. But, when your business starts expanding, you will need robust IT support for your growing network. Remote IT support offers exceptional scalability. Furthermore, as your managed IT provider already knows your network, they can help plan your new setup with ease.
6. Reduced Carbon Footprint
When it comes to remote IT support, the tech support team doesn't have to drive to your office or work location So, there is minimal or zero pollution. The reduced carbon footprint can go a long way in saving our environment without compromising your productivity or efficiency.
7. Cost Effective Tech Support
Onsite tech support is often expensive as it includes overheads like fuel, vehicles, site-visit charges, and work insurance, among others. Remote IT support, on the other hand, is cost-effective. It also offers equally good-quality service.
B. Things to Look for When Hiring a Remote IT Support Company
Although remote IT support offers several benefits, you can enjoy them only if you hire a professional and experienced managed IT services provider. You will need to look for the following things when hiring an IT support company.
1. Proven Track Record of Quick Response Time
All managed IT providers claim to offer the fastest response time. However, you will need to check if the MSP has a proven track record of providing speedy response. You can talk to the MSP's clients to verify if they have lived up to their claims of quick response.
2. Niche-Specific Experience
Many MSPs offer industry-specific IT support. For example, a service provider may only cater to businesses in the healthcare industry. Make sure to find an MSP that has worked for companies in your industry. They will be keenly aware of your industry standards for cyber security, data management, and not to mention regulatory compliance.
3. Proactive IT Support
You will need a remote IT service provider who can offer proactive IT support, not the traditional break-fix model. The proactive IT support model prevents most IT issues from occurring or escalating, reducing the risk of downtime significantly in the long run.
4. Availability
Being a remote IT support provider, the company must have a dedicated 24/7/365 help desk. The technicians should also be able to address all your potential issues at any time.
5. Scalability
The IT support company should be capable of supporting your technology needs as your business expands. You should have the freedom to scale up and down your services as and when needed.
6. Transparency
Finally, the IT company needs to be transparent, especially when it comes to costs. You don't want to end up paying hidden costs. Make sure to clarify all the costs and fees before signing the contract.
C. Services Remote IT Support Offers
You can enjoy a wide range of tech-related services depending on your budget and your service provider. The most common services covered under remote IT support include the following:
1. Installations and Setups
Your MSP will take care of software installations, upgrades, and removal as and when necessary. This includes everything, from device system updates to server configurations.
2. Updates and Patch Management
Your remote IT support provider will also update all your applications and manage security patches released by the respective vendors. These updates are critical to ensure excellent cyber security.
3. 24/7 Network Monitoring
Most MSPs will remotely monitor your network 24/7 to detect any potential risks or unusual user behavior. This proactive approach helps prevent potential IT issues before they can occur and cause damage.
4. Help Desk-Based Services
Whether it is walking you through a printer installation or helping you configure new firewall settings, your MSP can help you with different tech issues through help desk-based services.
5. Incident-Based Support
This includes offering support based on the incident you have encountered. Your MSP will connect you with technicians who will help you resolve the issue as quickly as possible.
6. Data Backup and Recovery
Backing up your business data to the cloud and recovering it in case of an incident can be done remotely. Your MSP can monitor your data backup to ensure everything gets backed up on time.
D. Remote IT Support Process
When you hire a remote IT support provider, you will be required to complete the remote access software setup. This process may differ from MSP to MSP. However, it usually includes the following steps.
1. Complete System Analysis
Before setting their remote IT support application, your MSP will analyze your entire network. This detailed analysis will help them understand your requirements and the potential IT support you may need. They will provide you with a remote support application based on this analysis.
2. Download and Configure Support Software
Your MSP will help you download and configure a compatible, secure, and easy-to-use support application. After configuration, the service provider may also provide training to help your employees understand how to use the said application.
3. Raising Services Requests
Most MSPs offer their customers a unique ID. You can use this ID to raise service requests through an online ticketing system. The ticketing tool will track your requests until they get resolved, allowing you to monitor all your IT support activities.
4. Troubleshooting
Once you have raised a complaint, the MSP will swing into action. They will resolve the issue themselves or consult a third-party vendor to resolve the issue, if required.
5. Collect Client Feedback
Most managed IT service providers will also ask for your feedback when your service request is resolved and closed. Feedback allows the MSP to improve their service process.
E. Tools and Technologies
As mentioned earlier, managed IT providers use different remote support tools to connect to and control a device remotely. Remote support software is usually a part of the Remote Monitoring and Management (RMM) solution package. Sometimes, the MSP may use remote support software as a stand-alone application, especially if your IT support needs are limited.
Here is a list of some of the most popular remote support tools.
TeamViewer
AnyDesk
Zoho Assist
ConnectWise Control
NinjaRMM
F. Challenges in Providing Remote IT Support
Although remote IT support comes with several unique benefits, it also has a few challenges. You need to know about the following challenges before choosing an IT support provider:
An increased number of service requests can result in IT support delays. If this happens, your business may have to face unplanned downtime.
Usually, the remote IT support is only as good as your internet connection. Your device needs to be connected to high-speed internet 24/7 to receive uninterrupted remote support.
Depending on your industry, cyber security needs, and network performance requirements, you may need a customized remote IT support process. If your MSP can't provide such a solution, remote tech support may not work for you.
Although remote IT support can resolve many issues, it's not the answer to all your problems. You will still need online IT support to address in-house hardware issues, which brings us to the next point.
G. Understanding the Difference between Onsite and Remote IT Support
Onsite and remote IT support are essentially two sides of the same coin. Although getting onsite tech support is time-consuming, you may need it for in-office hardware and server maintenance and repair. For example, if your desktop fails to reboot, the technician will need to be physically present in your office to identify and address the issue.
Remote IT support, on the other hand, allows you to deal with most issues with just a few clicks. Together, onsite and remote IT support can cover all your business, cyber security, and digital compliance requirements. It's your best chance to keep your network running with zero or minimal downtime.
Conclusion
Remote IT support is one of the best ways to keep your network up and running 24/7. It is cost-effective, highly efficient, ensures regulatory compliance, and 24/7 availability. This guide will help you understand why you should consider remote IT support, the challenges associated with it, and how it works. Before you sign up for remote IT support, make sure to understand every aspect related to it. You can reach out to our IT team for more information on remote IT support.