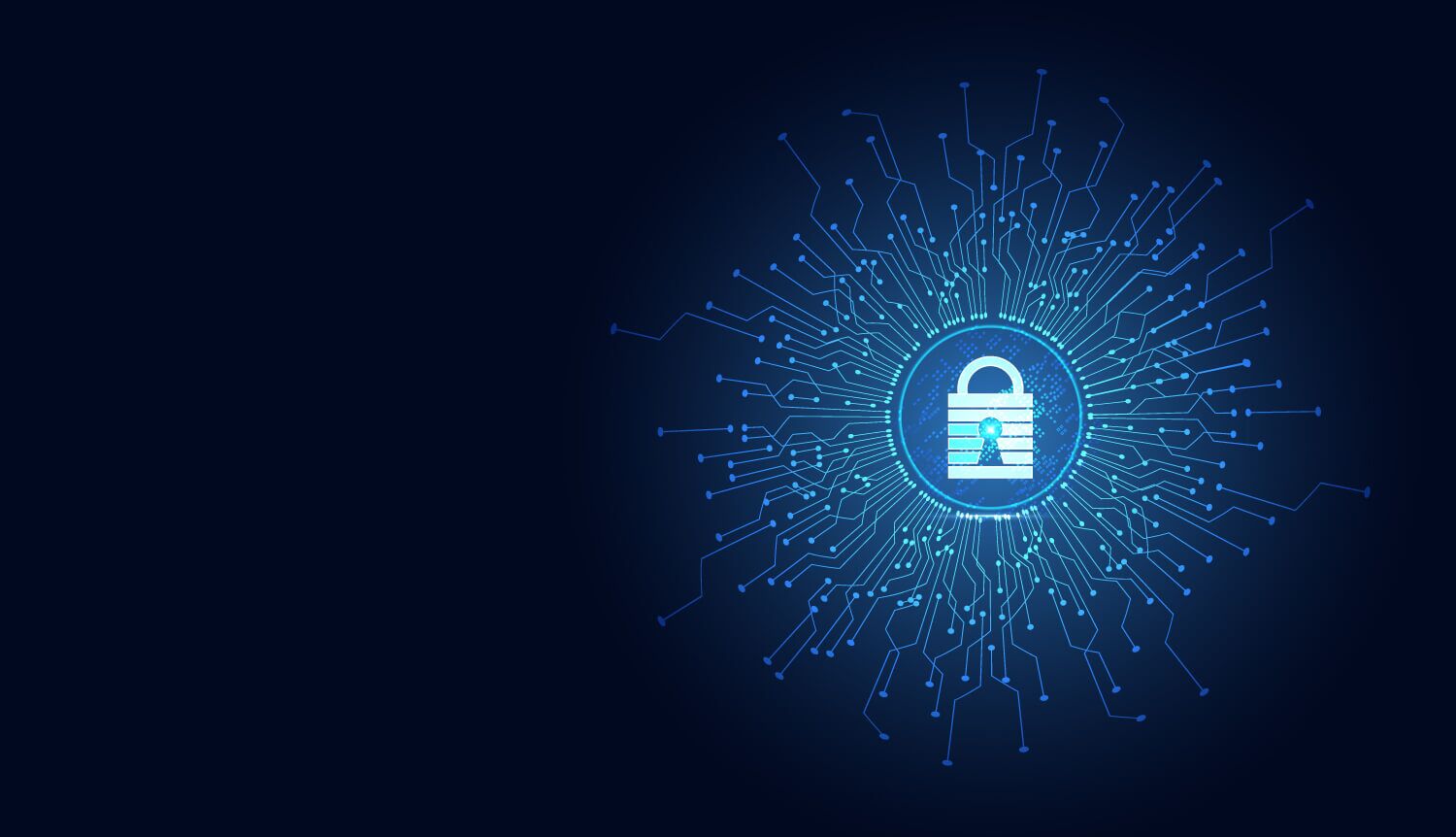 Everything You Need to Know about Cyber Security Risk Assessment
Although digitization has opened up new commercial opportunities, especially for small and mid-sized businesses, it has also given rise to a variety of cyberthreats. Cyberattacks, like data breaches and ransomware infiltration, often result in disastrous consequences for businesses as well as their customers.
According to IBM's 2020 Cost of a Data Breach Report, the global average total cost of a data breach was $3.86 million. The report also states that 70% respondents believed remote work would increase the cost of a data breach, which became a major security concern during the COVID-19 pandemic.
As cyberthreats become increasingly common and expensive, cybercriminals are now targeting small and mid-sized businesses. As SMBs often have limited or virtually non-existent cyber security measures, they are easy targets. The 2020 Data Breach Investigations Report from Verizon states that 28% (nearly one third) of the breaches involved small business victims.
The bottom line, is you need a thorough cyber security assessment of your business network. In this short guide, we will discuss everything you need to know about cyber security risk assessment, starting with what it means.
A. What Is Cyber Security Assessment?
Cyber security risk assessment is the process of identifying, analyzing, evaluating, and prioritizing your organization's assets, information (data), operations, individuals, and applications that could be affected by cyberthreats. The primary goal of cyber security assessment is to identify security vulnerabilities and create appropriate risk responses. It essentially follows the principle, "Prevention is better than cure."
Without proper cyber security risk assessment, you would probably end up implementing security measures against the events that are unlikely to hit your business. This may result in colossal waste of time and resources, especially for SMBs who have limited resources to begin with.
On the other hand, you may also fail to realize the real threats to your IT network, which might eventually lead to a data breach or ransomware attack. That's why proper cyber security risk assessment is the bedrock of all modern businesses, whether small or large.
B. Benefits of Cyber Security Risk Assessment
When done right, cyber security risk assessment can offer your business several benefits. Here are a few of the most common benefits of IT assessment.
1. Regulatory Compliance
Considering the ever-increasing risks of cyberthreats, many governments and regulatory authorities have established stringent cyber security regulations and laws. In many countries, including the US, the lack of regulatory compliance can land your organization in hot water.
Many regulations such as the General Data Protection Regulation (GDPR), Data Protection Act 2018 (DPA), and the Health Insurance Portability and Accountability Act (HIPAA), require businesses to carry out cyber security risk assessment. As different countries continue to tighten their regulations, detailed risk assessment will make sure you are always a step ahead of your competitors and regulators.
2. Highly Targeted Threat Protection
A thorough cyber security risk assessment provides you with an in-depth understanding of your company, its work culture, business goals, and IT environment. As a result, risk assessment can help improve your productivity, communication, and revenue along with cyber security measures. This can help you perform better than your competitors.
3. Reduced Risk of Data Loss
Cyber security risk assessment is the first step towards adopting a proactive IT approach, which focuses on mitigating threats and vulnerabilities before they compromise your data. Compared to break-and-fix IT, this approach reduces the risk of data loss considerably.
4. Cost-Effective Cyber Protection
As IT risk assessment allows you to identify security vulnerabilities and potential threats before they cause damage, it's a cost-effective approach to enhance your cyber security. Depending on the assessment, you can also find a viable solution that fits your budget and security needs perfectly. That's why most managed IT services providers recommend a thorough IT assessment.
5. Documents Risks and Security Measures
Another benefit of risk assessment is that you can document various risks, vulnerabilities, and security measures. This record can help you understand which security measures worked and which didn't, enabling you to keep improving your network security as new threats emerge. You can keep strengthening your security controls based on real-time analysis.
6. Employee Training and Education
Cyber security risk assessment not only analyzes your network and applications, but also gauges how your employees use them. Thus, with a thorough assessment, it becomes easier to implement best cyber security practices. It helps educate and train your employees about potential cyber risks and how to prevent them. This training can go a long way building a safe and agile IT environment.
C. The Process of Cyber Security Risk Assessment
The process of cyber security risk assessment is complicated to say the least. Depending on the size and intricacy of your IT network, it will involve different steps and elements. Here are the most common steps involved in the process of cyber security assessment.
1. Set Your IT Security Objectives and Requirements
The first step is to define your IT security objectives and requirements. You should note down exactly what you expect to do when you talk about overall cyber security enhancement for your computer network. Talk to your employees, different departmental heads, and even your customers to understand your security needs better.
2. Identify and Prioritize Your Assets
Usually, a business computer network comprises several different assets, including servers, sensitive personal and commercial information, trade secrets, financial data, legal and other documents, and the website.
While identifying these assets is easy, prioritizing them is not. What your tech support guy may find business-critical, your marketing lead may not. So, make sure to gather as much information about the assets as possible. Here is a list to get you started.
Factors to consider when prioritizing your assets:
Hardware and software specifications
Functionality and performance requirements
User and support requirements
Security (physical and cyber) requirements
Network architecture and topology
3. Identify Potential Threats
After identifying and prioritizing assets, you will need to identify potential threats. The most common threats include the following:
Natural Disasters: These include the risk of floods, hurricanes, earthquakes, landslides, fires, and other natural disasters. They can destroy your infrastructure.
External Threats: They usually comprise cyberattacks like data breaches, ransomware, phishing, and social engineering. Research shows that nearly 70% data breaches in 2020 were perpetrated by external actors.
Internal Threats: In 2020, 30% data breaches involved internal actors. They may include disgruntled ex-employees that may intentionally cause damage to your network. However, sometimes your current employees may accidently delete some data or open an email link that causes a data breach. You need to consider all such possibilities when creating your risk assessment plan.
Hardware and Power Failure: You need to identify the risk level of hardware and power failure. Usually, well-maintained and upgraded hardware has lower risk of failure. Also, having a power backup can help in the event of power failure.
4. Identify Vulnerabilities or Security Gaps
This refers to identifying not just software or applications, but also human and physical vulnerabilities. For example, leaving your server room unlocked can expose it to internal threats. Make sure to analyze your office and hardware security.
There are several automated vulnerability scanning tools to help you identify software vulnerabilities. Most managed IT providers use various methods like penetration testing and network auditing to identify potential security gaps.
5. Identify and Evaluate Existing Security Measures
Apart from identifying vulnerabilities, you need to identify and evaluate existing security measures. You should evaluate both technical and non-technical security measures. The former includes checking applications like your antimalware, firewalls, email protection, and data encryption. The latter includes inspecting your existing cyber security policies, incidence response plan, and physical security.
6. Evaluate the Possibility of an Attack
Once you know about your existing vulnerabilities and security measures, you will need to assess the possibility of an actual attack. Most companies divide the possibility of potential attacks into high, medium, and low levels
7. Identify the Consequences of Potential Threats
The next logical step is to find out what will happen in the event of an attack. As nearly 86% breaches were financially motivated in 2020, most companies should focus on the financial consequences of an attack. However, you also need to consider the impact on your brand value, loss of customer trust, and loss of data integrity and confidentiality, among other things.
8. Prioritize Security Risks
Chances are, you will come across several potential cyber security risks. You will need to prioritize these risks based on the level of damage they can cause to your network or system. You can, once again, use the simple method of categorizing them as high, medium, and low-level risks. However, some companies use a point system, on a scale from zero to ten. The highest impact level is 10, with zero being the least or no risk threat.
9. Create a Risk Management Strategy or Plan
At this stage, you can use the information collected during the risk assessment to create a risk management strategy or plan. Your plan should include at least the following:
Description of the risk and/or the vulnerability
How it will impact your network/business
Level of risk (high, medium or low, or point system)
Steps you can take to address the issue
Once you have created a plan, make sure to put it into action immediately. The sooner you can enhance your cyber security measures, the better protection your business will have.
10. Make Sure to Document Everything
Documentation is perhaps the most critical step in the IT security risk assessment process. Make sure to document everything, from the identification of risks and vulnerabilities to the results. You can also create a risk assessment report that lists all the steps, findings, and control recommendations. Documentation will help you keep track of your cyber resilience in the long run.
11. Keep Assessing Your IT Environment Periodically
You must remember that the risk assessment process is not a one-time deal. As new threats emerge and your business grows, so will your cyber security needs. Furthermore, you will get a better idea of how your cyber security measures are working as time progresses. So, you will need to optimize your network from time to time. This means, you will also need to refine your cyber security risk assessment process periodically.
You can use these general steps to create a customized risk assessment process that suits your needs and business goals. You can also consult an expert managed IT services provider to take over the risk assessment initiative.
D. Checklist for Cyber Security Risk Assessment
If you decide to give cyber security risk assessment a try yourself, the following checklist will help. Make sure you don't forget any of these points.
Create a well-documented policy of best IT practices for your employees and vendors to follow. It should cover best practices for communication, email, privacy, encryption, data sharing, internet access, Bring Your Own Device (BYOD), and remote access.
Define a detailed protocol for remote employees, outlining how they can access your network, how they can get IT support, and which devices they can use to connect to your network.
Create and implement a well-defined password and account management policy as well. Set password rules, make sure outdated accounts are disabled, and educate employees to not share passwords and user IDs.
Make sure cyber security measures like firewalls, antivirus, data encryption, and antimalware, are enterprise-grade. Everything on your network, from your router to printer, especially IoT devices, need to be password protected.
Make sure all stakeholders in your organization, not just the IT guys, are involved in the cyber security assessment process from the beginning. Think of it as a way to improve your overall business productivity, communication, and security.
Find all your assets, no matter how small or trivial they may look, and add them in the cyber security assessment process. You can list them as low-risk assets, but they should be included in your process.
Pay careful attention to your website's security as it directly impacts your brand image. Your website should have the latest and valid SSL certificate, should be backed-up regularly, and needs to have the best possible cyber security.
You should also get an email security solution, if possible. Email is a critical communication channel for all businesses, making it necessary to keep it protected from threats like phishing, spam, and hacking.
Understand the local, state, national, and international IT and data sharing regulations in your location. You must comply with these regulations to avoid fines and legal action, and also to protect your brand image.
You need to create an incidence response plan. If possible, you can go for full automation. Companies with fully deployed security automation can save $3.58 million in average total cost of a data breach versus those with no automation deployed.
Last but not least, if your in-house IT team lacks the knowledge and resources required for a thorough cyber security assessment, you should consult a professional Managed Services Provider or MSP. They can help you set up a network with the latest solutions that perfectly match your security and functionality requirements.
Wrap Up
A complete cyber security assessment is the best way to start improving your business network security and efficiency. Knowing your existing vulnerabilities, security gaps, and system controls can help you create a cyber security plan that makes the most of your resources and also meets your business needs. That's what makes IT security assessment a critical step in implementing enterprise-level cyber security. This short guide will help you start planning your cyber security assessment process with confidence.