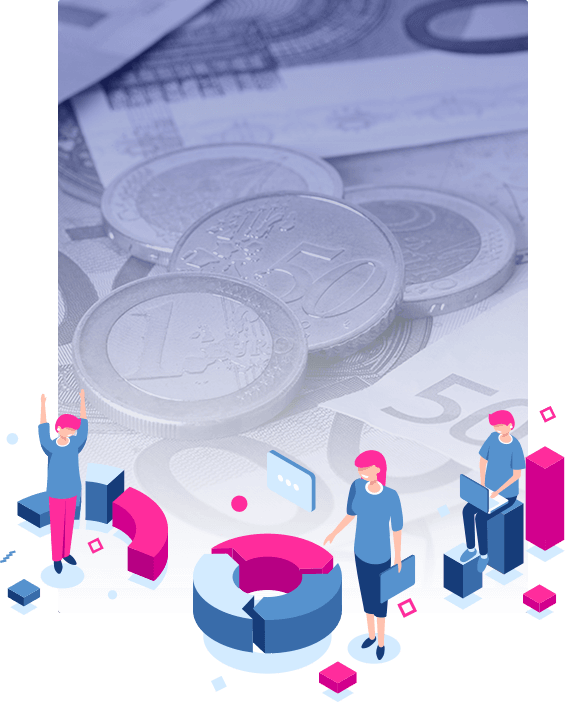 Money Is Your Business IT Is Ours
Traditionally, the finance industry has been one of the most decisive advocates of technology. Banks, stock exchanges, insurance companies, and other financial organizations have keenly adopted the latest technology to provide their clientele with enhanced security, speed, and accessibility.
For almost a decade, InterHyve has been a trusted partner for several such organizations in fulfilling their IT requirements. As a result, we have developed the expertise needed to meet the unique IT needs of the financial industry, which remains one of the heavily regulated, competitive, and vulnerable sectors globally.
Be it banking or accounting we will provide you with the most efficient, scalable, and secure IT infrastructure. We also offer ongoing training and education for your employees to follow the standard IT security practices. Most importantly, we will allow you to demonstrate your business prowess using our cutting-edge IT solutions. In short, we are your best go-to-option when it comes to information technology.
We are IT Guys

Building an Ideal IT Environment

For almost two decades, InterHyve has lived for the sole purpose of providing an ideal IT environment for its clients. We want our clients to be able to grow their business by leveraging the security, scalability, and ingenuity of our IT solutions. Fortunately, our in-depth industry knowledge allows us to do that with exceptional finesse.
Our services

Critical IT Support for Fincorps

We pride ourselves on catering to a diverse range of clientele from the finance industry including banks, insurance companies, and accounting firms among others.
Why Us

Simplified IT Solutions for Finance Industry
Get the technology that not only attracts but also empowers your customers.
IT solutions that provide a perfect balance between tighter data security and the latest legal compliance.
Minimum downtime strategy that helps to improve overall productivity and profitability of your business.
Work with IT professionals that provide tried-and-tested solutions to meet your unique needs.
A dedicated support service that can provide answers and troubleshoot your problems from anywhere anytime.
Sufficient resources, skills, and backup required for providing highly efficient full cycle IT solutions at the most competitive pricing.
Hire Us

Let's Talk about
Your IT Needs

Contact InterHyve Systems for a fully customized offer.