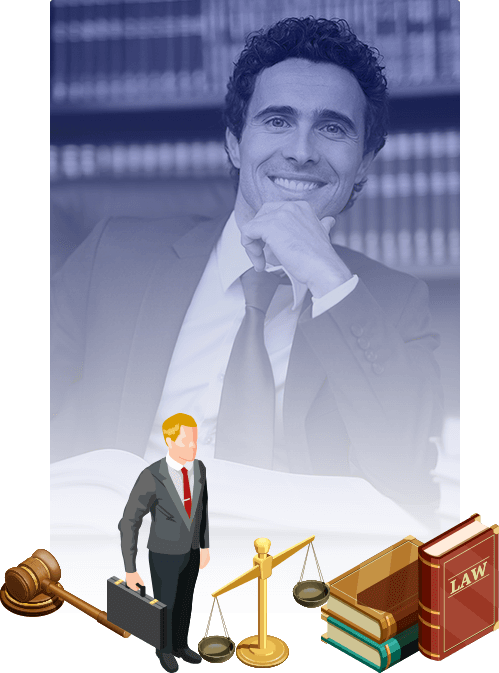 Strategic IT Support Anytime Anywhere
Like many other businesses, law firms and legal organizations also increasingly need to rely on technology to improve productivity and grow their business. However, while building the IT infrastructure for your firm, you can't afford to compromise security or speed. At the same time, you also need to manage your IT overheads judiciously ensuring there's no over or under spending. That's why an experienced legal IT solutions provider like InterHyve is the right choice for your organization.
We understand the unique IT challenges law firms face. We know that for legal professionals, every minute counts. So, our experts ensure a seamless digital transformation of your office setup, providing you with the most advanced, secured, and flexible IT infrastructure out there at a competitive cost. We will manage all your IT needs as our own while you focus on your legal responsibilities and customers.
Benefits

Why Choose Managed IT Services
Improve the performance of your employees with real-time access to documents and communication.
Focus on your customers with 24/7 secure and encrypted communication channels.
Make decisions and collaborate on-the-go from anywhere anytime.
Keep your business systems running seamlessly 24/7/365.
Protect your case files, research, client information, and communications from potential hacks with the latest firewall and antivirus.
Enjoy lower operating costs compared to an in-house IT setup.
Features

Customized IT Solutions for Law Firms
Easy-to-manage IT systems for people with little or no technology background.
On-premise and remote IT support options with detailed cyber-security plans and prevention tools.
Ability to choose from a vast array of the latest industry tools and systems as and when you want.
Work with the most experienced IT professionals to get the most out of your IT budget.
Scalable IT solutions designed solely for the legal industry by experienced IT professionals.
Building IT systems for document, case, and communication management, litigation support, accounting, and more
Our Services

Trusted IT Advisors for Legal Industry

InterHyve offers seamless integration of legal technologies by analyzing your workflow and taking your current as well as future technology obligations into consideration.
Trusted IT Advisors

Interpreting Your IT Needs Successfully

We have been trusted IT advisors to several different law firms across the globe. So, we can understand the unusual complications the legal industry faces while acquiring IT. We make sure you get the advanced hardware and software that meets with the necessary regulations to protect your customer and business data. We also keep the systems updated as per the changing compliances ensuring continuous productivity.
Our USP

What Sets Our IT Services Apart
In-depth industry knowledge with almost two decades of professional experience.
Ability to identify and provide the right IT technology for your organization.
A proven consulting, implementation, and deployment process that results in zero downtime.
Access to highly skilled and experienced IT professionals anytime anywhere.
Honest, transparent, and competitive pricing with standard and customized packages as well as a la carte options.
Hire Us

Let's Talk about
Your IT Needs

Contact InterHyve Systems for a fully customized offer.