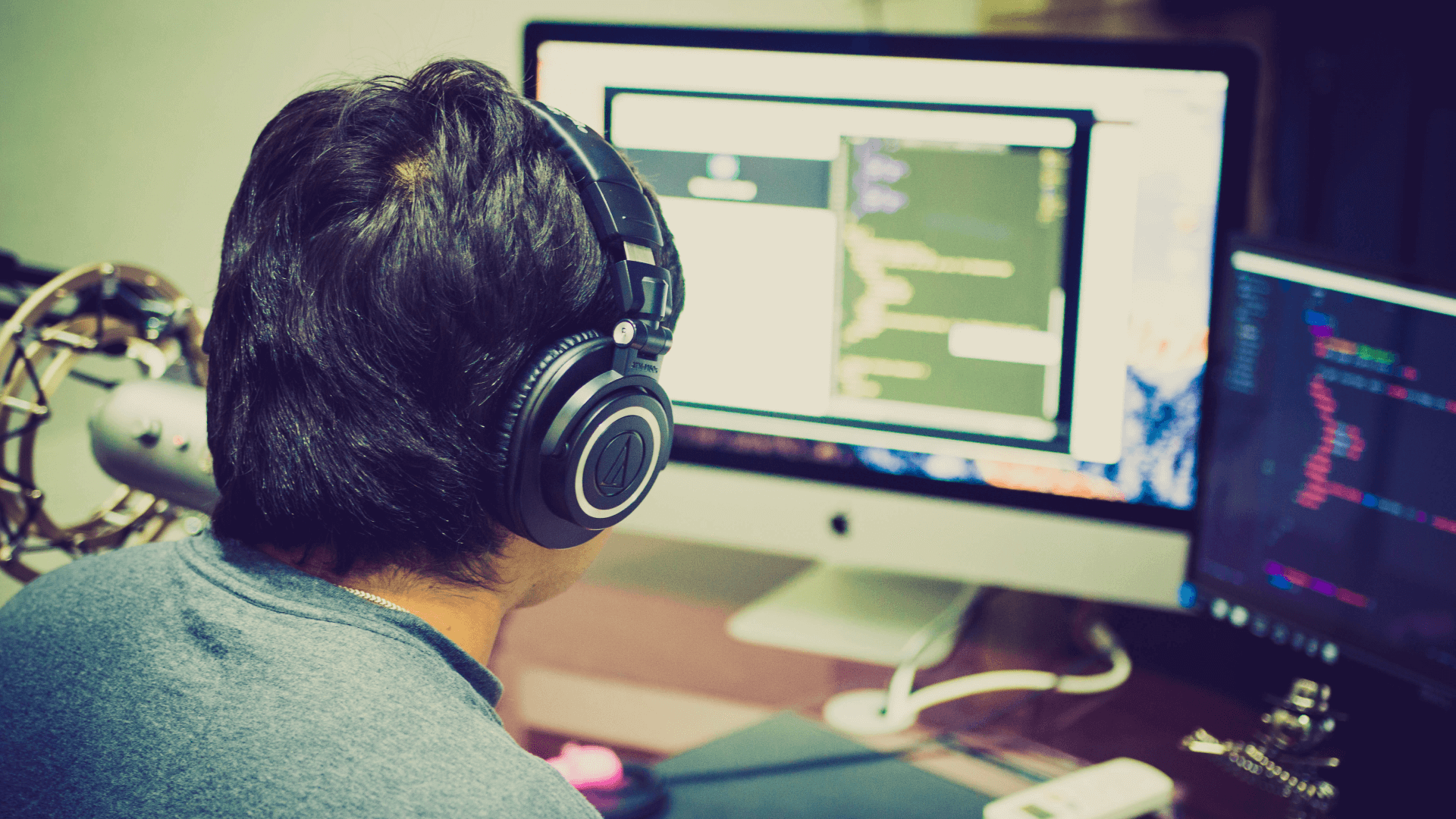 In-House versus Managed IT Support
As digital transformation becomes the new normal, more and more businesses now need robust IT support. The global managed services market, valued at $152.05 billion in 2020, is expected to reach $274.20 billion by 2026, at a CAGR of 11.2% (2021-2026). Clearly, managed IT support is in high demand today, and will continue to be so in the coming years.
Although the trend is clear, there is still an ongoing debate about in-house versus managed IT support. The truth is, neither approach is better or worse than the other. Both in-house and managed IT support come with unique benefits and drawbacks of their own.
Here's everything you need to know about both technology-support approaches, starting with the basics.
A. What Is In-House IT Support?
In-house IT support refers to having a full-fledged IT department as a part of your business team. This department will have complete control over all your network needs and responsibilities. As in-house IT support is a part of your business, you have the authority to hire and fire the technicians and engineers.
B. What Is Managed IT Support?
Managed IT support is essentially outsourcing all your IT management tasks, usually to a Managed Services Provider or an MSP. An MSP is a tech support company that will look after your entire IT infrastructure. Consequently, the MSP will assign their technicians and engineers to take care of your IT needs.
C. Factors You Should Consider When Comparing In-House and Managed IT Support
Comparing in-house and managed IT support is easier said than done. Before getting into the in-house versus managed IT support debate, you first need to consider a few things.
1. The True Cost of Technology
When businesses think of IT support, they think of overheads like salaries and hardware costs. However, these costs can be misleading because the real cost of IT involves several other factors as well.
These hidden costs include the following:
A. One-Time Costs
Installation, deployment, and integration
Transport and sourcing
Labor and fuel
Employee training and orientation
Workflow optimization
Disposal and decommissioning
Cost of construction like wiring, HVAC systems, and furniture
B. Recurring Costs
Maintenance and upgrade
Security (both physical and digital)
Employee training
Data backup and disaster recovery
Utility costs
Cost of renting or buying additional office space
Labor for maintaining additional office space
2. Your Technology Outlook
Although technology costs may seem high, they often tend to pay for themselves. However, it also depends on whether you think of IT as a get-by tool or an asset that fuels business growth.
If you use technology to boost productivity, efficiency, and cybersecurity, you will make more profits down the line. For example, unplanned downtime due to a data breach can cost you thousands of dollars. But investing in the right technology can help you prevent unplanned system downtime, helping you save time and money.
Similarly, you can enjoy higher cost savings by leveraging the right incident response and security automation. Research shows that organizations with fully deployed security automation can save $3.58 million in the average total cost of a data breach compared to those with no automation deployed. As you can see, the cost of losing data, downtime, and potential penalties far outweighs the cost of investing in IT.
D. Pros of In-House IT Support
As mentioned before, in-house IT support comes with a few unique benefits and drawbacks of its own. Let's see the benefits or pros first.
1. Full Control over Your Data
Data security and management are one of the biggest concerns for many organizations. If you hire an MSP, people outside of your organization will have access to your data, which could increase the possibility of theft. However, with an in-house IT team, you will have better control over all your business data and IT infrastructure.
2. Fastest Response Time
Most MSPs claim to have a response time of 60 minutes or less. Unfortunately, several factors such as traffic, workload, and technician availability can affect this response time. Your in-house IT will not face these issues as they are in the same premises. They can immediately check the issue and swing into action. This is a plus for many large organizations as they often face IT emergencies.
3. Intimate Knowledge of Your Business
Apart from immediate response, your in-house IT team also has in-depth knowledge of your business, its culture, and your employees. As they know which department does what, your in-house team can better communicate with the stakeholders and resolve potential issues quickly.
4. Thorough Knowledge of Your Network
As the in-house team has helped build your network from scratch, they know every application and hardware inside-out. Hence, they don't need onboarding time and can quickly resolve any issues.
5. Better Control over IT Staff
As a business owner, you also have better control over your in-house IT staff as they work under your direction. You also don't need a Service Level Agreement (SLA). Furthermore, you can hire and fire technicians and engineers, as necessary.
6. Immediate Face-to-Face Interaction
Perhaps the biggest advantage of in-house IT support is the direct interaction between technicians and employees. Face-to-face interaction can help provide the perfect solution, not just in emergencies, but also when planning your IT setup.
E. Cons of In-House IT Support
In-house IT support does come with a few limitations, making it unsuitable for many businesses. Here are the most common drawbacks of in-house IT support.
1. Higher Personnel Costs
Although you can hire and fire your in-house IT staff, you also have to bear the cost of salaries, raises, benefits, vacation time, office supplies, training, and taxes. You may also have to pay overtime for after-hour emergencies.
Also, if your network continues to function smoothly (which it will, if set up correctly), you will most likely pay your in-house IT staff to sit idle. These increased costs can quickly add up, putting a considerable dent in your overall budget.
2. Increased Key Employee Turnover Risk
Retaining talent is more challenging than hiring one, especially in the tech industry. Even tech giants like Amazon and Google have a median employee tenure of around one year. Furthermore, employee attrition can cost a company as much as 50%–250% of his/her annual salary.
In addition to the financial impact, there is also a risk of losing the knowledge as the employee leaves. If the employee was the source of support for the rest of your in-house IT team, it puts your business at higher risk.
3. Limited Skill Set and Expertise
Technology is evolving at a faster rate than you can imagine. Your IT support needs to be multifaceted. However, in-house teams often have limited skillsets, making them ill-equipped to keep up with the changing technology and industry best practices.
For example, Amazon Web Services (AWS) cloud platform can lower your infrastructure costs significantly. However, you do need in-house experts in AWS to get the most out of your AWS cloud package. If your in-house AWS expert leaves, you will need to bring in outside expertise.
4. Infrastructure Costs
In-house IT support also comes with several hidden infrastructure costs. You will have to spend considerable amount of money on maintenance, replacement, and updates or refurbishing. These costs can quickly add up, taking a big chunk out of your IT budget.
5. Internal Security Threat
Although you have direct control over your in-house IT team, you can't control what will happen after the employee leaves. Your business could be at a higher security risk if the person had access to all your critical data and infrastructure.
According to the 2020 Data Breach Investigations Report (DBIR) from Verizon Enterprise Solutions, 30% of the data breaches involved internal actors. So, if one of your employee leaves, you have to make sure your business will not be at risk.
6. Lack of Out-of-the-Box Thinking
You need constant innovation and out-of-the-box thinking to get the most out of your IT network. However, if your in-house IT team is occupied with routine maintenance and troubleshooting, they will not have time to launch new in-house projects or research new technologies.
As a result, scaling up or integration of new technology often becomes difficult. This, in turn, will prevent your business from further expansion. It may also lead to increased unplanned downtime.
7. Unavailability of 24/7 Support
Most in-house IT teams work during the usual business hours. But IT emergencies can knock on your doors at any time. If you need IT support outside of regular work hours, you will have to pay overtime. There might also be a delay as the employees will take more time to reach the site and figure out the problem. Also, your IT support will be lacking if one (or more) of your IT guys is on vacation or sick leave.
8. Physical Limitations
Most in-house IT teams, especially in small and mid-sized businesses, have no more than three-four technicians. Their daily responsibilities and the lack of expertise will often prevent small in-house IT support teams from keeping your network running at its 100%. These physical limitations will put a serious constraint on your productivity and security.
F. Pros of Managed IT Support
Now that you have understood the pros and cons of in-house IT support, let's find out where managed IT support stands, starting with its benefits.
1. Expertise
An MSP often employs technicians and engineers with expertise in different areas as it is a business requirement. When you outsource IT support to a reputed company, you get skilled personnel with core expertise in specific areas of IT. The broader skill base can fuel the growth of your business and enhance security. But most importantly, you get access to industry experts at no extra cost.
2. More Cost-Effective
Compared to in-house IT support, outsourced IT support is more cost-effective. An MSP can help you cut down operational and infrastructural costs significantly. For instance, you don't have to pay for salaries, benefits, hardware purchases, updates, repair, and maintenance costs.
There is no need to invest in recruitment, onboarding, and employee training. You also don't need to invest in additional office space. Instead, most MSPs will charge a flat monthly fee, depending on the services you need. For small and mid-sized businesses, predictable monthly IT costs mean better budget planning.
3. 24/7 Availability
Unlike your in-house IT team, which is available only during office hours, MSPs are available 24/7. Most managed IT companies have 24/7 helpdesk support to attend to your service requests. As this maximizes your network uptime, you get higher productivity and efficiency.
4. Round-the-Clock Network Monitoring
MSPs also offer 24/7 network monitoring, helping you identify any potential issues or cyber threats before they result in a disaster. This proactive approach reduces network downtime and improves efficiency and security.
5. Enhanced Security and Compliance
As mentioned before, data breaches are expensive and detrimental to your business. When you outsource IT support, you can access the latest cybersecurity solutions such as antimalware, antivirus, firewall, data encryption, email protection, and access management systems.
Your MSP will also keep your system, applications, and hardware up-to-date through regular patch management. MSPs are also aware of the latest security regulations and industry standards, helping you remain compliant.
6. Remote Assistance
Outsourced IT support providers often have remote network management tools that can troubleshoot most routine issues remotely. It's a quick and efficient way to ensure business continuity.
7. Data Backup and Disaster Recovery
Another significant benefit includes data backup and disaster recovery. Your MSP can offer you a customized data backup and recovery plan to keep all your data safe. It will protect your business not only against cyber threats like ransomware, but also natural disasters such as hurricanes, earthquakes, and fires. Your MSP will regularly backup your data to more than one location and provide you with a tried-and-tested recovery plan.
8. Access to the Latest Technology
With managed IT support, you get access to the latest technology, bringing you competitive advantage. Most MSPs also have an extensive business network, helping you procure advanced technology at discounted rates. They will also help you with installation, integration, maintenance, and training.
9. Reduced Workload
Even if you have an in-house IT team, hiring an MSP is a good idea because it reduces their workload. With the MSP taking care of day-to-day maintenance and repairs, your in-house team can find the time to work on new IT projects.
10. Scalability
Most businesses need to scale up and down as per changing market conditions. However, they often can't do so due to the limited skillsets of the in-house IT team. Managed services providers already have a team of IT experts with diverse skillsets, allowing you to scale up or down as and when required.
11. Uptime Guarantee and High-Quality Service
Usually, a professional MSP will sign a legally binding Service Level Agreement (SLA), offering guaranteed uptime and high-quality services. In other words, you will be getting your money's worth when you hire an experienced service provider.
12. Auditing Services
A complete system audit is generally a part of managed IT services. Your MSP will analyze your network thoroughly to discover security gaps, inefficiencies, and other issues. Furthermore, they will frequently audit your network to see if there is room for improvement.
G. Cons of Managed IT Support
Outsourcing your IT management isn't easy though. There are a few drawbacks you have to consider before hiring an MSP.
1. Lack of Organizational Knowledge
The MSP will not have in-depth knowledge of your company, work culture, and employees. They are going to need some time to understand your business processes, workflow, and network specifications. It will be at least a few days, if not weeks, before they can start revamping your network.
2. Lack of Immediate IT Support
Most MSPs claim to have a response time of 60 minutes or less. However, sometimes even a 60-minute delay can hamper your productivity. Your on-site IT experts can respond relatively quickly compared to the outsourced IT support company. However, if your in-house IT team has other responsibilities to deal with, they may also need more time to attend to your request.
3. Lack of Full Control Over IT Systems
The more comprehensive IT support you hire, the more system access you will have to grant your MSP. To many companies, an IT support company accessing their network may not seem like a good idea. This also means you will have to look for a reliable IT support company. It takes time and effort to find a reliable MSP that meets your needs perfectly.
4. Change Is Inevitable and Difficult
Outsourcing your IT support means changing your tech infrastructure. Many companies may find it challenging as employees need time to adjust to the new IT environment. So, it may take a while before your productivity picks up again.
5. Service Level Agreement (SLA) Can Be Complex and Confusing
Most SLAs are pretty complex. You have to make sure the SLA covers all your objectives and fits your budget. It may take a few rounds of discussion before you can hammer out a suitable SLA.
6. Hidden Costs
Usually, your MSP will charge you a flat monthly fee for a set of services. However, anything outside the scope of your service terms will need to be paid for separately. You may also have to pay additional costs for on-site service requests. Make sure to clarify the payment terms and costs before signing the SLA.
7. Communication Gap
When you outsource your IT support, you need to communicate with your MSP continuously. You will need an MSP with an excellent track record of proactive communication. You will also need to train your employees to communicate precisely and on time.
H. Misconceptions about Managed IT Support
Although there are a few genuine drawbacks, there are still many misconceptions about IT outsourcing. Overcoming these misconceptions can help you take full advantage of managed IT services.
1. Managed IT Is for Big Companies
Not just big companies, small and mid-sized businesses can also use managed IT services. Given the high turnover rate of tech employees and the plethora of services an MSP can offer, it is better to outsource IT support. You can enjoy higher productivity and security despite the size of your organization.
2. You Don't Need Managed IT If You Have an in-House IT Team
You can get outsourced IT support while keeping your internal tech team. Your MSP can lower the burden on your overworked in-house IT staff. They can also be the source of knowledge for your IT team.
3. Managed IT Compromises Security
Many business owners don't like the idea of a third party handling all their data, including sensitive information. However, as the entire managed IT support model is based on trust and transparency, hiring a professional MSP will not compromise your security. On the contrary, your business will have enhanced security through real-time threat monitoring, employee training, access control, and incidence response.
4. Complete Loss of Network Control
Apart from data security, business owners are also concerned about losing control over their computer network. However, you will still have the ultimate say in all your tech-related decisions. You can create checkpoints to make sure you know what is happening. If you have an in-house IT team, they can supervise what your MSP is doing. Your MSP will also provide you with weekly and monthly reports, allowing you to keep track of everything.
5. Cost Is the Only Reason to Outsource IT Support
Most businesses want to outsource IT support to save as much money as they can. While managed IT can help you save money, that shouldn't be the only reason for outsourcing. You should choose an MSP that can optimize your workflows and offer better security.
That's why going with the cheapest MSP is not a good idea. Make sure to find an IT support company that not only fits your budget and requirements, but also has an excellent track record.
6. You Won't Get Enough Attention
Unlike your in-house IT support team, MSPs cater to more than one business at a time. In other words, most people fear that the dedication of their MSP may weaken over time. However, no professional managed IT provider will prioritize one client over the other. They will provide you with the support you need based on a periodic assessment of your tech needs. Just make sure to communicate with your service provider proactively and set your expectations early and clearly.
Wrap Up
As you can see, the in-house versus managed IT debate is virtually never-ending. As both IT approaches come with distinct advantages and drawbacks of their own, you should choose a solution that best fits your unique needs. Although it will take some time to find the desired solution, it will help you build a roadmap for the future. Hopefully, this guide will help you make an informed decision. Good luck!