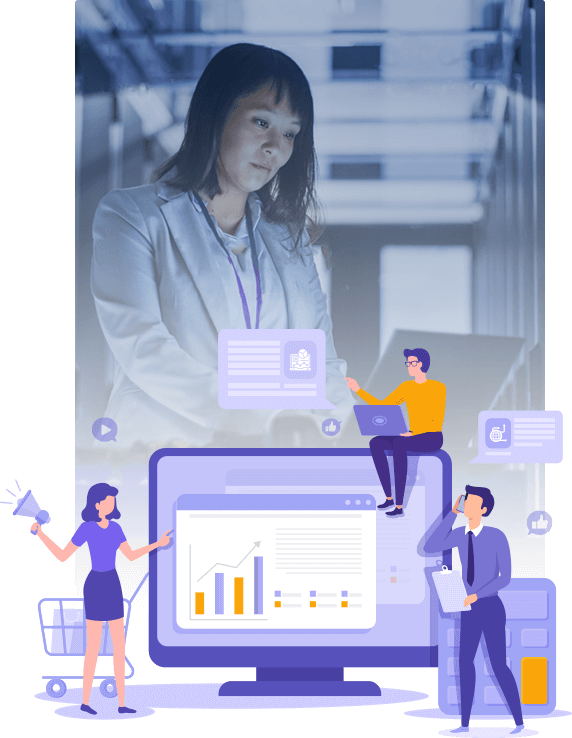 Local Managed IT Support Based in Geneva with Global Expertise
An increasing number of businesses are now leveraging technology to build innovative business models and solutions, and a robust IT infrastructure is the bedrock of this development. Whether you are an original equipment manufacturer or a restaurant owner, you will need IT to optimize business processes and provide personalized customer experience.
InterHyve can be your partner in this journey. Being a global provider of managed IT services, we have the skills and experience to manage all your IT needs under one roof. Our managed IT solutions will minimize your cybersecurity risk, increase IT infrastructure uptime, and provide a gateway to the latest technologies in this field.
Our standardized analytics and reporting process offers a universally consistent service quality. As a result, you can focus on growing your business irrespective of your physical location or industry vertical. Being scalable and agile, our managed IT solutions can adapt and grow as you need.
Our Services

Managed IT Solutions That'll Boost Your Brand

InterHyve provides proactive and highly customized managed IT solutions suitable for your unique business needs. Our ability to gauge the subtle changes in IT technology will allow you to stay ahead of your competitors by a mile. Years of experience in serving a global clientele puts us in a unique position to offer cost-effective, customer-friendly, and innovative IT operations.
Empower Your Brand

Transforming Your Decisions through Our Expertise

The global IT space is evolving rapidly with the influx of new technologies every month. As a result, building and maintaining a robust IT infrastructure is a daunting task. This is where InterHyve comes in. Our managed IT solutions bring the experience required to make well-informed decisions to tackle day-to-day and long-term IT challenges.
Benefits

InterHyve Is Exactly the Solution You Need
Flexibility: Managed IT services tailored to your unique business requirements as and when needed.
Transparency: With regular reporting, ticketing system, and critical document sharing, you can keep track of everything in real-time.
Scalability: Whether you want to extend the existing infrastructure or start something new, we are here to help you every step of the way.
Predictable Cost: Know expected spending of your project upfront. No hidden costs, no gimmicks.
Unmatched Experience: Professionals with years of combined experience in managing IT infrastructure for companies across different verticals globally.
Hire Us

Let's Talk about
Your IT Needs

Contact InterHyve Systems for a fully customized offer.