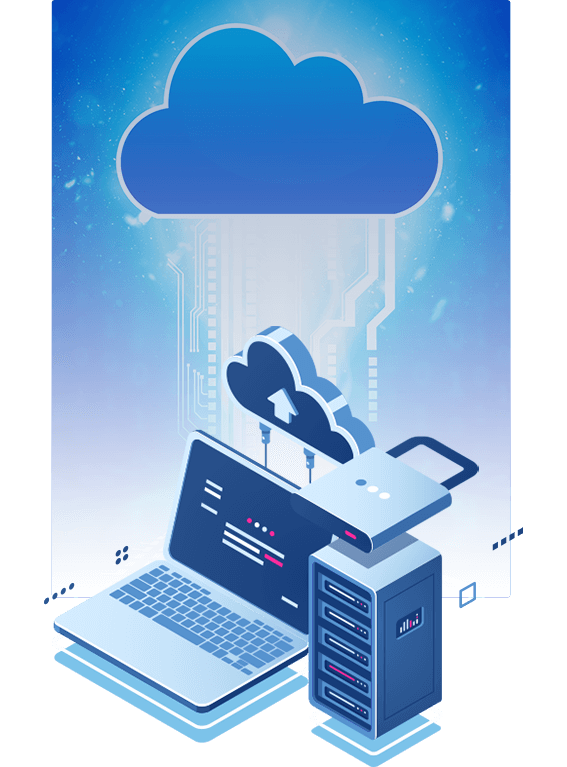 Bring the Power of Azure within Your Reach
A leading name in cloud computing, Microsoft Azure can bring flexibility and scalability to your business. From Software-as-a-Service (SaaS) to Infrastructure-as-a-Service (IaaS), Azure allows you to manage various applications on Microsoft-managed datacenters.
Azure can grow as your business grows. You can also enjoy great discounts offered directly by Microsoft. But most importantly, you get the best of hybrid cloud environments with Azure. The simple and reliable data storage and excellent data analytics features make it easy to manage, migrate, and optimize your data in a highly secure cloud environment.
InterHyve is the right technology partner for accelerating your Microsoft Azure journey with maximum efficiency. We have a team of leading global experts in the Microsoft cloud platform migration and management. We will offer you completely customized as well as right off the shelf Azure services at the most competitive costs.
Why Choose

InterHyve as Your Microsoft Azure Migration Services Partner?

To unleash the full potential of ever-expanding cloud services offered by Azure, you need a technology partner who understands your business requirements and Azure offerings perfectly. That's why you need someone like InterHyve.
Transform Your

Businesses with Azure
Transform Your IT Infrastructure Upgrade your current IT infrastructure to meet your ever-growing business needs.
Big Data Analytics Get real-time and actionable marketing insights with built-in Azure analytics to make informed business decisions.
Take Advantage of DevOps Extensive support for automation and monitoring of developing, testing, and deploying various applications.
Build New Digital Applications Build new digital applications as and when required without compromising your everyday business activities.
Design Your Own IoT Solutions Use the Azure Internet of Things Central to design IoT solutions and collect real-time data for valuable business insights.
Boost Your Startup's Success Azure brings the agility and flexibility of the cloud to your startup or growing small business with ease and without overspending.
Accelerate Your Azure Cloud Migration
From optimizing Azure migration tools to cloud migration services, InterHyve is here to help you overcome every challenge associated with an Azure service you choose.
Real-Time Support Get real-time support from our Microsoft certified experts whenever you hit a roadblock.
Employee Training Train your in-house IT team to handle all your Azure applications and needs.
One-Stop Solutions Answer all your Azure problems and challenges under one roof from industry experts.
Thorough Discovery and Planning We help you get started with the specific Azure services you need, when you need them, delivering the best customization possible.
Proud to be Certified by Microsoft
We are a Microsoft Azure CSP partner. InteHyve maintains a pool of full-time Azure professionals certified by Microsoft, enabling quick and efficient turnaround.
Azure Benefits
This fully-automated service platform offers a variety of benefits.
Deploy and manage various apps.
Built-in analytics support.
Store data and applications in compliance with regulations.
Excellent disaster-recovery capability and security from cyber threats.
Extremely agile and flexible functionality.
Better awareness of enterprise needs.
Cost-effective and pocket-friendly plans suitable for a broad range of business models.
Azure vs AWS
Azure is relatively better than AWS when it comes to hybrid cloud.
While AWS charges you on an hourly basis, you pay on a per-minute basis for Azure.
Azure is more startup-friendly, performance-oriented, and low-cost compared to AWS.
But, AWS offers better support for Linux compared to Azure.
Hire Us

Let's Talk about
Your IT Needs

Contact InterHyve Systems for a fully customized offer.