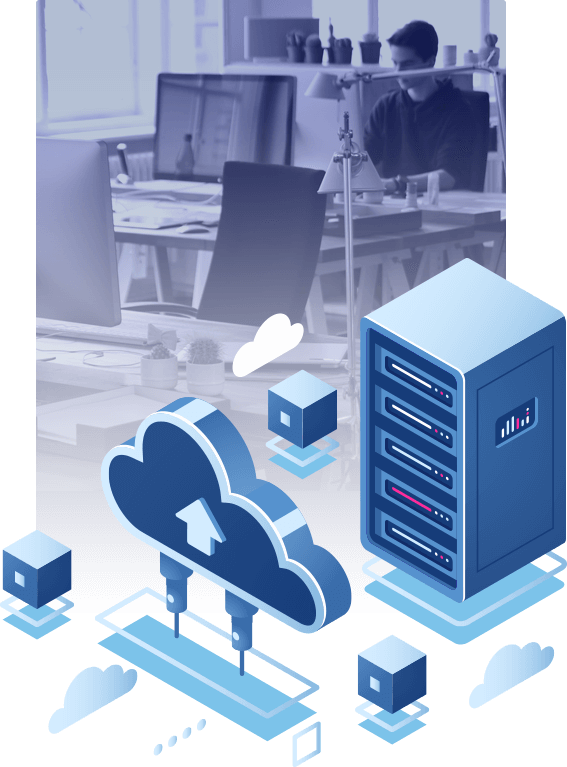 Why InterHyve's Cloud Management Services?
Cloud computing offers several benefits such as 24/7 remote access to your services, simplification of your services, increased data security, and the flexibility to grow over time. However, you need the right cloud management service provider to be able to enjoy all these benefits.
InterHyve is the perfect partner as we have years of experience in cloud management. Our up-to-date cloud infrastructure ensures continuous analysis, optimization, and automation, offering the most out of the cloud for your business. Our comprehensive cloud management service comprises risk and remediation reporting, disaster recovery reporting, spending and usage optimization, automation, and regular trend analysis.
At InterHyve, security always comes first. We will build security every step of the way as we create your cloud management solution. You can also explore a wide range of new technologies to grow your business further. Most importantly, these benefits come with an extremely competitive cost.
what we offer

Putting Cloud at The Heart of
Your Business

We understand there is no one-size-fits-all solution when it comes to cloud management. That's why all of our offerings are customizable as per your business needs. Check out all of our cloud management solutions.
Testimonials

Our
Happy
Customers
We have developed a close working relationship with InterHyve Systems over the last decade, which continues to strengthen year on year. Their advice, when choosing goods or services, is based on an in-depth knowledge of our systems and Network Support in Geneva and our field offices. InterHyve Systems have been a key partner in the implementation and maintenance of our user platform that now consists of over 100 users across 25 countries. I would have no hesitation in recommending their services.
Firas Zuhari, IT Officer
The Global Alliance for Improved Nutrition (GAIN)
Getting Started

Take Your First Steps
with Confidence

Taking your first steps with confidence while adopting new technology for your business is extremely essential. Recognized as the leader in the field of cloud management in and around Geneva, InterHyve will help you move your business to the cloud with confidence. Our certified and experienced engineers will help you every step of the way including planning, migration, deployment, analysis, and optimization of your project.

We will help you strategically align your business with a suitable cloud-based solution regardless of where you are on your cloud journey. In other words, you can kickoff your project anytime, anywhere, and as per your needs. We will work closely to understand the challenges, provide the right tools, and technical support needed to make your transition as seamless as possible.
Benefits

Turbocharge Your Business with
Agile Cloud Management
Public, Private, and Hybrid: Get One-Stop Solution for All Your Cloud Management Requirements
Pay-As-You-Grow Model: Enjoy Flexibility to Boost Your Business As and When Required
Real-Time Solutions: Real-Time Monitoring, Analysis, and Resolution of Potential Problems
Security: Dedicated and Isolated Clusters for Maximum Security and the Highest Level of Performance
Experience and Innovation: Connect with the Certified Experts Who Are Ready to Evolve and Innovate over Time
Competitive Rates: Get the Best of the Cloud without Breaking the Bank
Uninterrupted Support: 24/7 Technical Support to Ensure a Successful Cloud Computing Experience
Protect Your Data: Tried and Tested Recovery Plans and Offsite Backup to Protect Business-Critical Applications
Hire Us

Let's Talk about
Your IT Needs

Contact InterHyve Systems for a fully customized offer.