39
Seconds
There is a hacker attack every 39 seconds
43%
Cyber attacks target small business
300%
Since COVID-19, the US FBI reported a 300% increase in reported cybercrimes
77%
More than 77% of organizations do not have a Cyber Security Incident Response plan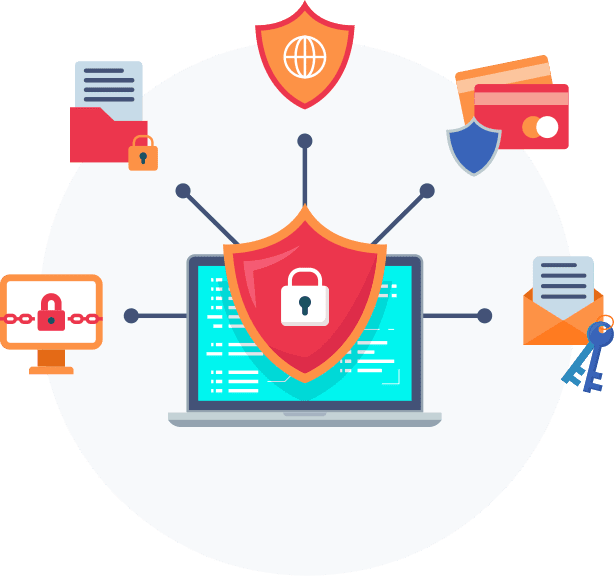 Cyber Security services from InterHyve
At InterHyve, our cybersecurity experts help you reduce the risk of cyberthreats like ransomware, brute force attacks, and data breaches. We monitor your entire network 24/7 to collect real-time data for effective and quick cyber incident response. InterHyve offers a wide range of cybersecurity services.
Why US

InterHyve Cyber Security Is What You Need
Testimonials

Our
Happy
Customers
The World Heart Federation have collaborated with the InterHyve Team for over 7 years now. They have managed 3 generations of our Information Technology platform. During this time we have received great results, good value and high integrity. I believe that InterHyve also knows how to treat both its people and most of all their clients. I highly recommend InterHyve for its efficiency, integrity, technical knowledge and business understanding.
Andrew Forrester, Director of Finance & Operations
World Heart Federation
Team
Meet the people whose endless obsession with technology helps you fulfill your business passion.
Kofi Nyamekye
COO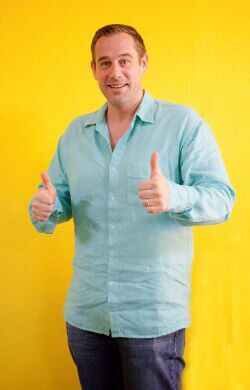 Fabrice Beaux
CTO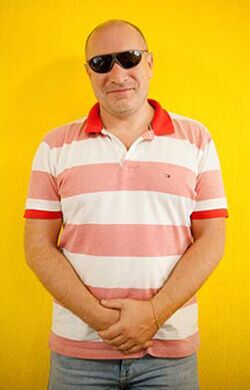 Fabrice Cochard
Senior Engineer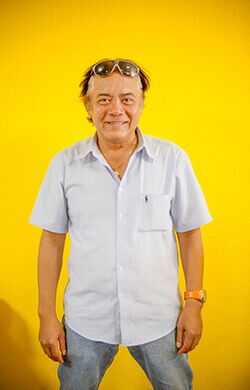 Trien Nguyen Quy
Support Engineer
FAQ

What Do You Need Help With?

What Is Interhyve's Veezo Service?

Veezo is a high-end cybersecurity solution that analyzes your network for cyber threats. Powered with automation and highly-trained SOC (Security Operation Center), this service proactively safeguards your data from cyber-attacks.

How Does Interhyve's Cyber Security Services Help Lower My Security Risks?

Veezo quickly intercepts data threats and curbs cybersecurity risks while optimizing the overall security of your IT systems. The 24/7 network monitoring and protective threat identification and mitigation reduce cybersecurity risks considerably.

What Tools Do You Use to Manage Our Security?

In addition to your existing cybersecurity tools, we also use Veezo, a high-end cybersecurity solution. It monitors and analyzes your end-to-end network communications for cyber risks.

I Already Have A Firewall and Antivirus. Why Do I Need Veezo cybersecurity?

Veezo acts as an additional layer of security. It works with the existing security systems to secure your networks. This solution analyzes, intercepts, and alerts you in the case of a data compromise, thereby minimizing the response time. Moreover, it facilitates proactive cyber threat mitigation.

Why Is Veezo Different from Other Managed Security Service Providers (MSSPs)?

We offer you our cybersecurity solution after a detailed evaluation of your IT infrastructure. It ensures that your cybersecurity strategy aligns with your business requirements. Veezo focuses on helping you grow while containing the ever-evolving cybersecurity risks.

We Just Passed Our PCI, HIPAA Compliance Audit. Why Should I Worry About More Security?

Ensuring compliance doesn't necessarily mean your network is secure. Your network may still have security gaps that can lead to a data breach. Veezo establishes a secure IT environment while ensuring compliance.

We're Too Small of An Organization to Have Any Security Problems, Right?

Small organizations also need as much cybersecurity as the large ones. In fact, the lack of security can attract the attention of cyber criminals, making you an easy target. Fortunately, Veezo can support your business regardless of its size.

We Don't Have Any Critical Data That Anyone Would Want, So Why Should I Care About Veezo Cyber Security?

All businesses have payroll data, banking, financial records, and insurance information among others. You may also have customer's personal information like names, emails, phone numbers, and addresses. As a business owner, it is your responsibility to keep this information safe, which is what Veezo does.
Hire Us

Let's Talk about
Your IT Needs

Contact InterHyve Systems for a fully customized offer.