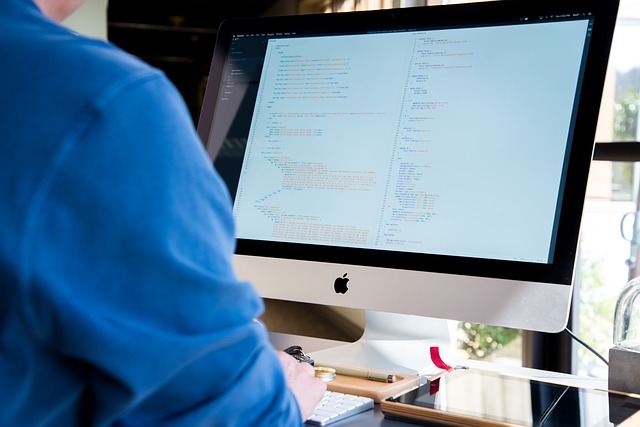 Not Just a Supporting Role: What Do IT Support Specialists Do?
When you hear the term "IT Support Specialists," what is the first thing that comes to your mind?
Like most people, you may also think that third-party IT service providers play a supporting role. You couldn't be any further from the truth. Another misconception is that only large organizations need to hire a third-party IT support provider.
The fact is tech support plays a critical role in running your business. It not only protects your business from mounting cyber threats but also helps it expand swiftly in the digital world. Plus, an increasing number of businesses, including small and large ones, are hiring tech support providers to take care of their IT infrastructure.
Let's learn a bit more about the role of tech support in business.
1. What Exactly Is IT Support Specialist Company?
An IT or tech support specialist company consists of IT professionals with the expertise and skills required to deal with various IT-related problems. They can offer practical guidance for building, maintaining, and securing your IT infrastructure.
They know about the various IT-related technologies such as networking hardware ranging from desktops to servers, different cloud platforms, software applications, and firewalls and other cybersecurity systems. The company is often equipped to provide your business with any tech support it needs.
2. Primary Role of IT Support Company
The primary role of an IT company is to take care of your business's IT infrastructure. They often provide you with reactive as well as proactive maintenance.
Reactive Maintenance: Reactive maintenance focuses on repairing the systems that have already malfunctioned. Usually, whenever any component of your IT system fails, your tech partner gets alerted. The tech guys will take the necessary step to analyze and resolve the issue.
Proactive Maintenance: In this case, the support provider will do more than merely fix IT-related issues. Proactive maintenance involves creating an IT strategy for your business to protect and expand your tech infrastructure. It aims to increase the efficiency of your business, make your processes more secure, and help you stay current with the latest tech developments in your niche.
3. Main IT Support Services Include
Setting Up Company-Wide Network: IT support specialists can set up and manage a company-wide network. They can also optimize network uptime and efficiency by taking your business needs into account while setting up your network. They will ensure your business can run smoothly 24/7.
Problem Solving: The experts will identify, diagnose, and resolve technical issues, whether they are hardware or software-related. Usually, when any issue occurs, your service provider gets an alert. Real-time problem solving is a standard norm in IT support services.
Providing Latest Technology: You get to use the latest technology as the tech partner will replace old and out-of-order computer equipment and software with the latest versions. They will also update your IT infrastructure with all the necessary security patches and other updates.
Security: The support specialists will also set up and maintain network security systems, antivirus software, and firewalls to protect your business from hackers, viruses, and spyware.
Data Recovery: Most IT support specialists are well-equipped to keep your data secure. However, if a data breach occurs or you lose data for any reason, your tech partner will ensure swift data recovery. Usually, your business data will be backed up daily.
Training: Bringing in new technology will require your in-house staff to learn new skills. Your tech partner can help train your employees to use the newly installed or updated IT systems. They can also help create the course material and set user guidelines.
As you can see, IT support specialists can do a lot more than just fix your computers and routers. However, a tech partner can also make your business competitive by bringing several different benefits to the table.
4. The Benefits of Hiring IT Support Company
The extensive range of services offered by a tech partner can help your business in the following ways.
Save Money and Time: One of the best benefits of having IT support specialists is that you can save a lot of money and time in the long run. Of course, you will need to make an upfront investment. However, hiring IT experts will increase your uptime, lower security risks, and improve productivity. This, in turn, will result in a higher ROI and save considerable infrastructure costs in the long term.
Increase Your Business Efficiency: Hiring an expert IT service provider means your business gets to employ the latest hardware, software, and cloud technology. These new cutting-edge technologies can help expand your business further. You can also level the playing field with your competitors by using the latest technology.
Say Goodbye to Security Breaches: With the latest hardware and software running your day-to-day business activities, you don't have to worry about potential security breaches or data losses. IT experts will provide you with state-of-the-art backup systems. So, even if your data is lost, your tech partner can retrieve lost files and keep your business running smoothly.
Focus on Your Core Business Activities: As your IT infrastructure is taken care of by professionals, you can focus your energy and resources on expanding your business. Freeing up your resources is a win-win for both your business and your consumers. You can let the experts worry about any IT issues that arise.
5. Choose Carefully
Don't let these benefits deceive you into thinking that hiring a tech partner will resolve all your IT issues. The problem is you have to choose the right tech partner, whether you are looking for IT service and support in Geneva or New York. It isn't an easy task to find a suitable tech partner.
Apart from their industry experience, you also have to make sure the support provider has skilled professionals who are capable of handling a range of IT requirements. The support specialists should also have the latest certifications and training in programming languages, cloud computing, and any other relevant technology.
Furthermore, IT support specialists must also have a higher level of empathy and emotional intelligence. Dealing with customers who are already stressed to see their trusted computer systems go down is not easy. You would certainly want to have a tech partner that has a positive attitude towards solving problems instead of pointing fingers. They should stay focused on the technical issue at hand without getting upset themselves or others. So, make sure to carry out thorough research of your own before selecting your tech partner.
Parting Words
As you can see, technology is the bedrock of your business in the digital age. Having a tech partner will help you maximize the potential of your IT infrastructure, putting you a step ahead of your competitors. Are you ready to outsource your IT needs? Tell us what you have in mind in the comments section below. We would love to take this conversation forward.