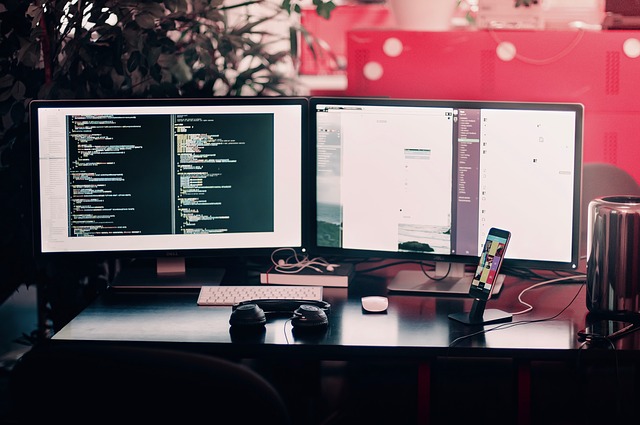 6 Questions to Ask an IT Support & Service Provider before Engaging Their Services
Information Technology is the bedrock of almost all online and offline businesses. By 2020, the worldwide spending on IT services (implementing, managing, and operating a wide variety of IT processes and systems) is expected to reach $1,088 billion.
Having the right IT support and service provider is critical for the survival of your business. You need a technology partner who can add an extra level of security to your business data, handle your IT issues in real-time, and provide you with cost-effective solutions. You don't want to end up paying for extensive downtime, data loss, and ever-increasing IT overheads.
Selecting the right IT support and service provider, however, it is not easy. Here is a list of few questions that can prove helpful in this regard. Make sure to ask these questions before making your final decision.
1. What Is the Scope of Your Service Contract?
One of the first things you will need to ask the IT service provider is the scope of your service contract. Every service provider will have different plans with varying levels of services and customizations. It is better to know how flexible their plans are and whether they can cater to your current and future business needs.
Make a list of the services you will need and also the future projections before talking to your potential technology partners. Ask them directly about how they are going to charge you for each IT service. Are there any extra charges? If yes, how much and when will you need to pay?
Never settle for a lump sum contract or a ballpark figure. Read the fine details to understand what, when, and how much you will pay during the contract period.
2. How Will You Respond in Case an Issue Arises?
The next thing you would want to know is how the service provider will handle a potential IT issue. You should ask about a Disaster Recovery Plan (DRP). Any IT service provider worth their salt will have a comprehensive recovery policy in place. Go through this policy and see if you can customize it according to your business needs.
Most Managed Service Providers (MSPs) also have a ticketing system to register, resolve, and track different IT issues. Make sure if the ticketing system can handle issues based as per priority.
The ticketing system should be able to differentiate between a critical and non-critical issue. You don't want to pay a high level of attention to a system seldom used. You would rather spend your money and resources on resolving a critical issue first.
Also, make sure to ask if the MSP also has a dedicated help desk and who will be your day-to-day point of contact, and can they handle your requests 24/7. In-house help desk staff is usually better equipped and qualified to handle service requests.
3. How Will You Keep Our In-House IT Team in the Loop?
Your service provider will need to work with your in-house IT team throughout the contract term. The MSP will have to help your staff set up systems, protocols, guidelines, and train your employees if necessary. So, you will need to know how they will keep your team in the loop.
Ask the service provider how often they will hold meetings with your staff. Can your MSP build a technology plan for your business? How often (weekly, monthly or quarterly) will they provide work reports? Will the MSP take care of everything when an issue arises or will be a joint responsibility?
Make sure to know everything you can about how the MSP will work. Depending on the contract, you may have to make additional arrangements for training and other resources.
4. How Many Engineers Do You Have on Payroll? What Certifications Do They Have?
You need a technology partner who is capable of handling the ever-evolving cybersecurity threats and provide you with the latest IT hardware and software. To make that happen, the MSP needs to have qualified, experienced and trained IT engineers on their payroll.
The engineers need to have the latest certifications and training in specific IT technologies, both hardware, and software. So, you should ask the MSP how many in-house engineers they have, what their certifications are, and how experienced they are.
If they require specialized training, will you be bearing the cost or will MSP pay for it? It will be a matter of concern, especially if your business demands a unique line of applications.
Make sure the service provider understands your business requirements thoroughly and has the resources to handle them. Always hire an IT support provider who invests in their employees.
5. How Often Do You Update Your Infrastructure?
Just like their employees, the technology partner should also invest in their infrastructure. You cannot entrust your IT support to a service provider who doesn't look after their own infrastructure.
Take a closer look at the security and maintenance-related practices of the IT support provider. Make sure they regularly update their software with the necessary security patches, update their hardware regularly, and have fail-safe provisions in case of power failure.
Most MSPs offer an uptime guarantee. However, make sure to ask if maintenance and updates will affect your business productivity. If their infrastructure stays down during maintenance or due to a security threat, it may affect your work.
Also, if their services are down, you won't be able to reach the help desk even during an emergency. Take all these factors into account when selecting an MSP.
6. How Long Will On-Boarding Process Take?
Finally, you will need to understand the onboarding process. Every MSP will have a different onboarding process. For example, an MSP offering IT support services in Geneva may take longer than one offering similar services in London depending on the size of your business, resources at the disposal of MSP, and the goals of your technology partnership.
Implementing new IT systems, updating the infrastructure, and training your in-house employees are challenging tasks. The transition becomes easier if your technology partner actively helps you deal with it.
Parting Words
In a world of ever-growing cybersecurity threats and rapidly evolving technology landscape, finding the right IT support and service provider is not going to be easy. Hopefully, asking these six questions will help you expedite the selection process. Are you planning on having a technology partner take care of your IT needs? Which other questions do you plan on asking when hiring an IT company's services?