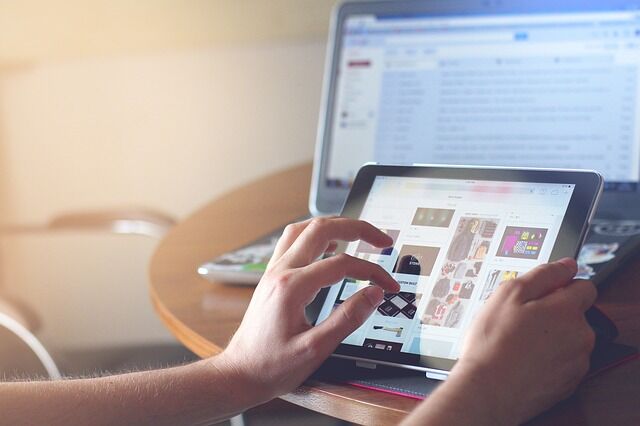 How to Choose the Best IT Support Service in Geneva for Your Small Business
Running a small business in the increasingly globalized marketplace is no easy task. One of the primary aspects of running a successful business is taking care of your tech support. As most small businesses can't afford to set up tech support of their own, they often outsource their IT requirements.
However, every small business has unique needs. So, finding the right IT support partner will involves careful research and scrutiny.
Here are a few tips that will help simplify the selection process.
1. Where to Look for Business IT Support
The first question that comes to mind when searching for a tech partner is where to look. The most obvious place to look for tech partners is the web. You can search for local tech support companies on Google or go through local review sites such as Yelp or online directories for local businesses.
It is better to look for local tech support companies. As the support provider is in the same time zone, arranging in-person meetings and requesting on-site services is more convenient. So, if you are running a business in Geneva, finding the most suitable IT Support Services in Geneva is the best option. Why choose a company on the other side of the country if a local business can meet your requirements?
2. Find out Which Small Business IT Support They Offer
As mentioned, every small business is unique. So, you will need to find out which business IT support services the company offers and whether they can meet your requirements. Every IT company specializes in a particular area. For example, while some companies may focus on data recovery, others might offer robust cybersecurity setups.
Most small businesses need the following IT services:


Backup as a Service – for data recovery and backup.
Desktop as a Service (DaaS) – for hosting the backend of a Virtual Desktop Infrastructure (VDI).
Data Analysis as a Service – for monitoring, capturing and analyzing your business data.
Security as a Service – for providing cybersecurity services.
Network and Infrastructure – for hosting and maintaining your servers and data centers.
Software as a Service – for offering business software solutions.
Support Services – for offering support to any IT related issues.
However, if you need dedicated support, and your demand for IT infrastructure is growing, you are better off hiring a managed IT services provider or MSP. Most MSPs offer a comprehensive package that covers all small business IT needs ranging from hardware setup and maintenance to software updates and cloud management.
Apart from setting up your IT infrastructure and scaling it up as your business grows, an MSP can also educate and train your employees, provide on-site and on-phone support, and provide you with the latest technology.
3. Know about Company Structure and Resources
You need to know about the resources and organizational structure of your IT support provider. Make sure to ask them about their workforce, which professionals will handle your IT needs, and what qualifications they have.
If the service provider has well-trained employees with years of experience, they will be able to offer you better service. The MSP must have a maximum number of professionals on their payroll. It is much easier to maintain the service quality standard and quick response time with in-house staff.
The MSP should also embrace continuous education and invest in helping their staff to learn the latest technology. You want to put your IT setup in the hands of someone keenly aware of the latest changes and improvements taking place in the tech world. Their employees should have the latest certifications in data recovery, cybersecurity, cloud computing, and other technologies.
It is also an added advantage if the MSP fosters an innovative approach to solving your technology issues. After all, you need the MSP to provide tech solutions based on your future business demands.
4. Look for Service Scalability
Speaking of future demands, the service provider needs to offer scalable services. Like most small business owners, you also want your business to grow. As your business grows, you will need to expand your IT department. You will want to partner with an IT service company that will make your business expansion easy.
If the MSP is not capable of adapting to growth and change, you should search for a different service provider. Also, your MSP should be able to help you grow your IT infrastructure without going over your budget.
Make sure to ask the MSP to share their future expansion plans based on your projected business growth. Compare these plans from different MSPs to see which one fits your projections best.
5. Get a Breakdown of Your Service Package
Finally, you need to get an itemized breakdown of the service package you are considering. Some MSPs may offer a flat price for your service contract. However, you can still get the complete picture before signing it. It will help you understand the scope of your IT services and whether you can afford to pay for them.
Usually, business IT support providers have the following pricing models:


Flat Fee: You have to pay a flat monthly, quarterly, or annual fee for the entire package. This is usually the standard norm for long-term contracts.
Pay as You Go: You can pick up the services you want and pay only for the ones you use. This pricing model is suitable for short-term and scalable packages.
Device-Based: You have to pay a fixed monthly fee for maintaining the devices covered under your package.
User-Based: You have to pay a fixed monthly fee for maintaining the number of users covered under your package.
Hourly: You have to pay an hourly fee based on the number of hours of services you use.
In all these pricing models, you may need to pay a set fee in addition to the service costs. However, some service providers may waive this fee depending on the size of the package. You may also have to pay labor charges and/or conveyance charges for on-site visits. Asking for a detailed breakdown will help you understand all these factors.
Conclusion:
Although a business IT support provider can help your business grow, placing your IT needs in the hands of a third-party service provider is never easy. Hopefully, taking these five factors into account will help you speed up your research. Have you ever considered outsourcing your IT needs? Which one of these tips do you consider most useful in finding a suitable MSP? Tell us about it in the comments section.