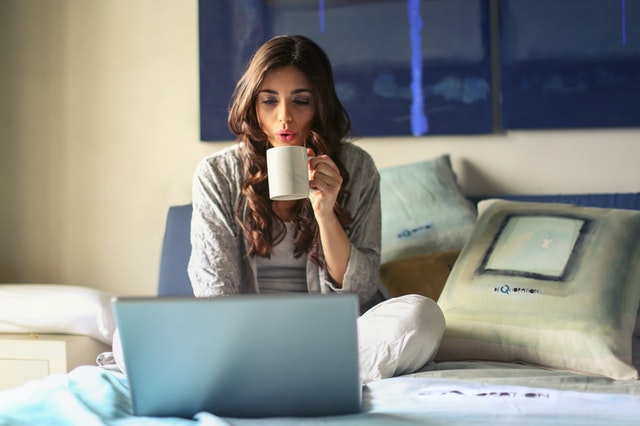 How Work-from-Home (Remote) IT Support Can Help Small Businesses
Running a small business, especially during the current COVID-19 pandemic, is no walk in the park. One of the most critical aspects of keeping your business productive and secure in this environment is to take care of your IT needs.
Whether you are doing your taxes or shipping out orders, you need technology to perform the smallest of your daily business tasks. In other words, you can't risk compromising your IT services under any circumstances.
Unfortunately, small businesses often lack the resources and infrastructure to set up a full-fledged IT team. That's why, if you are a small business owner, remote IT support can be the best option for you. It can help your business keep going, even in these perilous economic circumstances.
Here's why you should choose work-from-home IT support.
1. Lower IT Service Costs
One of the most visible benefits of getting remote IT support is the lowered IT service cost. As the name suggests, it is a remotely offered managed IT service, which means your service provider will not need to visit your office. So, you can save a considerable amount of money on-site visits costs.
Plus, you don't need to have an on-site IT infrastructure, such as servers. All your applications and programs are stored in the cloud. You can access them by using any device such as computers or tablets. So, you invest only in these devices, which can lead to considerable savings.
2. Quick Response Time
Remote IT support is the quickest service you can get. As soon as a technician is available on the phone or online, they can start working on your problem. When it comes to site visits, on the other hand, you may have to wait for hours or even days for the technician to show up.
As small businesses often rely on technology for running their business, the failure of any of the IT components potentially means losing revenue. So, the longer an IT problem continues, the more money your business is likely to lose. That's why quick response time is critical for most small business owners.
3. Minimal-to-Zero Intrusion
Another significant advantage of remote IT operation work is that it is comparatively less intrusive than on-site IT support. When a technician comes for a site visit, depending on the problem, you may have to shut down your system partially or fully until the issue gets resolved.
However, when you ask for remote IT support, you can sit back and relax. First, the quick response time ensures that your problem gets fixed as early as possible. Second, as technicians needn't visit your place of business, you can continue with your daily routine. You don't have to give up control of your computer hardware.
4. Get Expert Tech Advice
Most small businesses don't have full-time IT experts to handle any of their issues because managing an in-house IT team is often expensive. However, with remote IT support, you can get expert advice as and when required.
Furthermore, most managed IT service providers offer proactive maintenance, which costs less compared to having a full-time in-house IT team. You can get support as often as you want it.
You may also be able to get a pay-as-you-go service model in some cases, allowing you to pay only for what you use. So, expert advice is not only readily available but also cost-effective.
Along with expert advice, you also get to enjoy the benefits of cutting-edge technology. So, you don't have to worry about acquiring the latest software and upgrading it regularly. Your remote IT support provider can help you keep every software, product, and app up-to-date.
5. 24/7 Service Availability
Flexibility is fast becoming essential in the business world. With the rise of remote technology, working flexible hours has become much more manageable. Work-from-home IT support, like any other IT service, enables flexible support hours.
For example, when it comes to availing IT services like upgrading your software and troubleshooting, you may need to stop working. To avoid this, your IT support provider can complete these tasks outside of your business hours. As long as your computers and other devices are on, your service provider can help get things in order.
6. Increased Productivity
As discussed so far, remote IT support is less intrusive, more flexible, and has a quick response time. Proactive maintenance also helps you avoid unexpected downtime. All this translates into high productivity for your business.
With dedicated and trustworthy IT support, your staff doesn't have to spend their time resolving IT issues. Instead, they can focus on their primary responsibilities. That, in turn, helps you increase your productivity.
Furthermore, you can focus on growing your business. You can work with your managed IT service provider to come up with a plan that can keep up with your expanding IT needs. It will help you scale your business without having to worry about the required IT support.
7. It Is Environment-Friendly
This is one of the most overlooked, but important benefits of work-from-home IT support. When it comes to site visits, the technicians will need to drive to your office, which means more traffic on the road and more air pollution. It also means spending more money on gas.
With remote IT support, however, you can eliminate the need to drive around. Remember, even the smallest step to reduce environmental pollution matters, and remote IT support can help you reduce the carbon footprint.
8. Choose the Right Remote IT Support
Your business can enjoy all these benefits only if you choose a reliable remote IT support partner. Consider your business IT needs, how time-sensitive they are, and how fast your business will grow when selecting a partner.
It is better to have an experienced IT service provider on your side. Work with an agency with an excellent reputation. Make sure to investigate different prospects before taking the final decision. You should strive for a long and reliable IT support partnership.
Parting Words
Small businesses need reliable IT support to keep their business going. Remote IT support is probably the best and the most affordable solution for small businesses. Hopefully, after learning about these benefits, you will want to consider partnering with one. So, when do you plan on hiring an IT support partner? Let us know in the comments section.