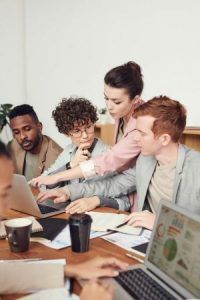 Microsoft Office 365 Nonprofit: Why Your Organization Needs It
Whether it is the mission to cure cancer or fight a pandemic like COVID-19, nonprofits, also known as Non-Government Organizations or NGOs, have always been at the forefront. They offer every type of humanitarian aid possible to those in need, against various odds. One of the many tools in their arsenal that helps them reach out to those in need is technology.
Technology can help your organization save considerable human resources, time, and money that you can divert to help people. One such technical tool is Microsoft Office 365 for nonprofits. The product brings you the collaborative power and 24/7 availability from anywhere offered by the cloud.
Let's see why your organization should get Microsoft Office 365 for nonprofits.
1. Reduced Overhead Costs
Running a nonprofit is fraught with many challenges, with budgeting being the toughest one. While there are many good Samaritans out there, donations are often not enough to cover the costs associated with having a full-fledged IT team. The investment in full-time IT staff, computer hardware, and software subscriptions are often too high.
Fortunately, Microsoft knows these facts and hence, offers Office 365 Nonprofit to nonprofits as a donation and at discounted prices. They also provide a few other products at more economical rates.
Furthermore, like Microsoft Office 365 for nonprofits is easy to use, you don't need to house sizable IT staff. Being a cloud-based solution, it doesn't need on-site servers either. With a laptop or tablet and an internet connection, you can create and share your work with teammates across the world. Thus, you can save considerable IT overheads, including salaries, infrastructure, and subscriptions.
Microsoft offers free plans for both large and small nonprofits for up to 300 users. However, these plans don't include MS Office Desktop or web applications. You do get an email, cloud file storage and sharing, web conferencing with IM, audio, and HD video, and other services. The paid plans start at as low as $3.0 per user per month.
Eligible organizations can get any one of the following paid and discounted Office 365 Nonprofit plans.
A. Small Organizations (maximum of 300 users)
Office 365 Nonprofit Business Premium: Cost $3/user/month
B. Large Organizations
Office 365 Nonprofit E3: Cost $4.50/user/month
Office 365 Nonprofit E5: Cost $15/user/month
2. Real-Time and Quick Collaboration
Another excellent advantage of Office 365 Nonprofit is the ability to collaborate with your teammates quickly and in real-time. For example, with Skype for Business, you can make video and audio calls, schedule video conferencing, and get instant messages as well.
You also get to work with a variety of work management tools that can help you create work plans, organize, assign, and collaborate on different tasks with different members of your organization. For example, you can use SharePoint to create an intranet, where you can share all documents with your organization members.
With a built-in calendar, you can also keep track of your meeting, video conferences, project timelines, and events, both individually and for teams. You can use Microsoft Teams to manage your project work and keep track of all your assignments. You can also take notes, create business flows, and create interactive reports and presentations.
3. User-Level Permissions
Office 365 Nonprofit not only offers quick data sharing and real-time collaboration but also helps limit data access. From the Admin center, you can set user-level permissions easily. With the Microsoft Groups tool, you can create new groups and set user-permissions for the various members of that group.
You can extend these permissions to various data-sharing tools, including OneNote notebook, Calendars and Planners that are shared, and SharePoint sites, among others.
It also allows you to revoke access when an employee leaves your nonprofit or starts working on a new project. You can change the user-level permissions to keep your data safe. The need for permissions helps you boost your data security by controlling access to web pages, emails, and sensitive information.
4. Excellent Security
Most nonprofits have to handle sensitive personal information that is regulated and guarded by multiple legislations. Office 365 is compliant with different standards like HIPAA (Health Insurance Portability and Accountability Act) and FISMA (The Federal Information Security Management Act), among others.
You can also get advanced security features such as protection against unknown malware and viruses. You can also get data protection to safeguard your messaging system. Microsoft also offers one of the best cloud computing platforms. So, all your data will remain safe in the cloud.
The email service is not only encrypted but also comes with information protection, including Rights Management and Data Loss Prevention. So, anything you exchange over the emails within your organization will remain safe.
5. Scalability
Office 365 Nonprofit offers your organization excellent scalability. As everything is in the cloud, scalability comes easily and quickly. Some of the Office 365 Nonprofit plans come with a per-user payment structure. As a result, you can add more users when required and remove existing ones if needed.
It also means you will be paying for only the number of active users. You can also upgrade to a better plan anytime you want. Alternatively, you can add or remove additional resources to your existing plan whenever you like.
For example, you can buy the Microsoft Stream app as an add-on to create educational material easily. This add-on can come in handy if your nonprofit works in the field of education or training. So, you can keep your organization running without breaking the bank.
6. Office Apps
Except for the donation versions, all other Office 365 Nonprofit plans come with MS Office Desktop and web applications. So, in addition to cloud storage (OneDrive), Exchange, Teams, and SharePoint, you also get Word, Excel, PowerPoint, Outlook, Publisher (PC only), and Access (PC only).
With these tools, you can create all types of documents, ranging from presentations to analytical spreadsheets. You will be able to create and edit documents remotely and simultaneously. So, you don't have to keep sharing the documents back-and-forth over email.
7. 24/7 Tech Support
Office 365 Nonprofit is easy to use. So, your new employees can get on board quickly. You certainly don't need to be an IT professional to handle the primary settings. However, if you still need help, Microsoft offers IT-level web support and 24/7 phone support for critical issues.
If you are setting up the system for the first time, you can also get hands-on training for your employees from a trusted tech partner or managed IT service provider specializing in Office 365. It will help you make the transition easier and also troubleshoot any critical issues right there and then.
Parting Words
Technology can help improve the productivity of your nonprofit and allow you to reach more people in dire need of your support. Office 365 Nonprofit is a simple and affordable piece of technology that can help you do this. Hopefully, after learning about the various benefits it offers, you will start using it. Check if your organization is eligible and get the right plan for your nonprofit today.