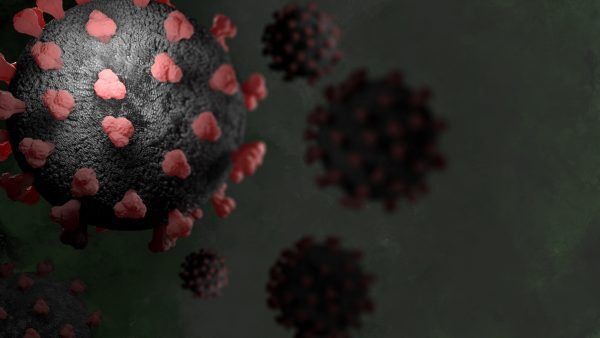 6 Ways B2B Businesses Can Deal with the Corona Threat and Stay Afloat
It's no secret that the COVID-19 pandemic has impacted B2B businesses and customer behavior alike to a great extent. Governments all over the world are struggling to curb the spread of the virus, and contain the infections. Even as the complete economic consequences of the ongoing pandemic remain somewhat unclear, it is evident that the effects of the virus are already spurring a change in the business sphere.
Data intelligence firm, PredictHQ revealed that in February alone, concerns about the coronavirus led to a 500% rise in cancellations and postponements of significant events. They also stated that the number of cancelations would increase in the consequent months, resulting in losses amounting to billions of dollars.
While it is usual for businesses to experience the occasional highs and lows, nothing comes close to the current situation. For B2B businesses, the coronavirus outbreak is going to take a lot more adjusting. Questions about the future of your sales and company are bound to haunt you.
Here are a few tips that will help you stay afloat during this uncertain time.
Go Digital with Important Communication
Just because businesses are canceling events, does not mean they are putting their day-to-day operations on hold as well. You shouldn't go that way either.
We live in the times of Skype and Zoom, both of which make face-to-face meetings possible. Make sure to use these tools to talk to your prospects/clients before they start canceling appointments. Connect with them first and ask if they prefer an online meeting or a phone call, and proceed accordingly.
Embrace multiple digital mediums. Apart from the two mentioned above, you can also use WhatsApp, Slack, Messenger, and more. Be accessible 24/7.
Content Continues to Be King
In this time of social distancing and quarantine, make the most of your social media and LinkedIn influence. Know for a fact that your potential partners and prospects are spending more time online than they usually did. So, you may find it easier to reach them. Use this opportunity to create content that resonates with them and enables you to connect with them at a deeper level.
Your in-house creative teams can be of great help as you turn offline events into webinars and create presentations that consist of user manuals and updates for your customers. In addition to this, you will do well to create unique and engaging posts based on the current situation, especially around the targeted search queries. As an experienced Genève IT service provider, InterHyve has been doing this to help readers find useful information on how to mitigate the effects of COVID-19 on their work-life.
Everyone, including your clients and prospects, is currently looking for as much information as possible about how coronavirus can affect their lives and business plans. Hence, now is a great time to generate new ideas for blog posts or even a weekly newsletter that you send to them to convey that you're just as concerned as they are. At the same time, you will also keep them updated on everything that matters, including your business.
Focus on Being Visible
Out of sight is out of mind. This age-old adage rings true particularly now. One of the worst things for your business at this time is for it to go off the radar. You never know for how long the world will reel under the effects of the outbreak. So without hearing from you for prolonged periods of time, your prospects will likely not remember you when things start normalizing.
If this happens, they will not respond to your initial emails post the outbreak because they will have become affiliated with your competitors. It is, therefore, important to stay top-of-mind through digital channels and inbound marketing as these will ensure that you have an audience to work with once things start getting better.
Work towards Customer Retention
Given the uncertainty of current times, potential B2B buyers are bound to have become increasingly cautious about making new investments. It is, therefore, best to prioritize your existing customers.
Unless you have a product that can help alleviate the effects of the coronavirus, you should refrain from cross-selling and reselling, as investors' confidence may below. Instead, try going with something as simple and considerate as a "hope-you-are-doing-well" email.
Remember, your intent now should not be to sell, but to show support. Meaningful offers such as a free consultation, a partnership, or a sponsorship will hold you in good stead. Your clients and prospects will appreciate your support during this time.
Help with Community Response
Showing accountability and doing your bit in fighting the pandemic is not only your duty as a responsible citizen but also a means to fortify your place in the community. Essential services and social services in your neighborhood may be overwhelmed and need help. If you have the means, help your community with supplies, donations, or even logistics support.
The long-term implications of being active in community initiatives will be positive. Consider how your product or service can help the people around you. Contact medical and research centers in your vicinity and see where you can pitch in.
Prepare for the Worst
This is one rule to live by regardless of the situation. Think of the possible worst-case scenarios and be ready to face them head-on with a robust strategy. Having a plan in place means knowing how you will protect your business, should it be threatened.
Track all your sales channels and identify the ones you can close without hurting your business. This will prove to be a wise move, especially if you monitor your seasonal activity and performance.
Work out multiple scenarios that revolve around your liquidity and the various factors that may affect your revenue. Each scenario should have a detailed analysis of the variables that can impact you. You should also figure out the measures to mitigate them.
Think of ways to address the supply-chain disruptions in the long term. This will inevitably happen. Know your options, including suppliers that are willing to compensate for shipment delays, the condition of aviation and cargo-movement networks, surges in demand, and so on.
Ensure to inform your existing customers about shipment delays to avoid their dissatisfaction. Additionally, keep looking for areas where your product or service is in demand.
Conclusion
In the face of the ongoing pandemic, it is important for B2B business owners to stay positive and remember that these tough times will not last forever. History has taught us that businesses and economies have emerged with more knowledge, experience, and takeaways from each crisis. It is necessary to stay composed and foster human connections while enhancing your ability to work and exchange insights with clients as well as employees, and helping them reach their goals. These steps are sure to help B2B businesses stay afloat during the trying times, and flourish when it is time to recover. Hopefully, the above points will help you stay agile and disciplined as you leverage the opportunities before you. Stay indoors, be safe, and do take care!