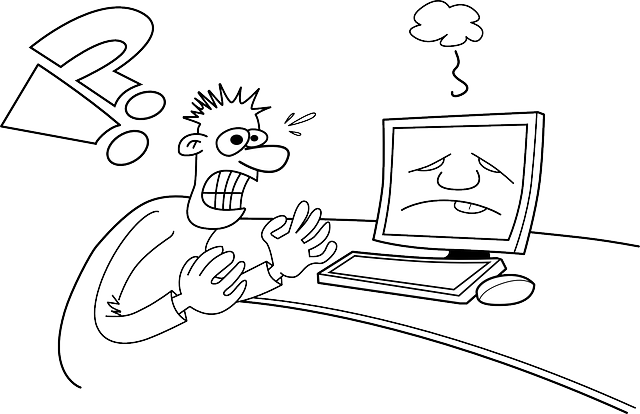 What Are the Best Cloud Disaster Recovery Solutions?
Data is playing an ever-increasingly critical role in running various business processes. From marketing and customer acquisition to manufacturing and logistics, everything now depends on real-time data collection, analysis, and reporting.
However, growing digitization has also led to increased cyber threats, data theft, and accidental data loss. To this date, millions of accounts have failed prey to data breaches. As per Juniper Research, research, and analysis firm, 2019 witnessed cybercrimes and data breaches worth $2 trillion.
The resulting data loss has not only financial but also legal repercussions. An absolutely catastrophic data loss may even lead to bankruptcy. With new cyber vulnerabilities coming up every day, disaster recovery has become a must-have for businesses of all sizes. This is where disaster recovery solutions providers come in.
These companies can help you backup your business data and use it to replace the lost data in the event of a data breach or accidental data loss. Being a leading cloud service provider in Geneva, we have put together a list of the best cloud disaster recovery solutions for you.
Read on to know more.
1. Microsoft Azure Site Recovery
The Azure Site Recovery platform is the flagship disaster recovery solution offered by Microsoft. It offers Business Continuity and Disaster Recovery (BDCR) for enterprises. It provides server-to-cloud and cloud-to-cloud recovery options to protect your valuable business data.
Based on the parameters or policies you have set, the platform will replicate your IT environment automatically. You can use the Azure Site Recovery Capacity Planner and the Azure Site Recovery Deployment Planner to analyze the disaster recovery requirements for the target environment.
In the event of an outage, your applications will failover to the secondary location (or backup). You can continue using the secondary resource until your physical and virtual machines (VMs) from a primary site are up and running again. Most importantly, you can run recovery drills without affecting your routine business processes.
The Azure Site Recovery platform can keep Hyper-V, VMware, and physical servers secure. The system is also designed for resilience. Further, you will get workload protection as ASR makes your business-critical data available across a wide range of hardware and virtual configurations.
You can move your applications with near-zero downtime, resulting in minimal impact on the end-users. You can integrate ASR with System Center and SQL Server AlwaysOn completely. Your data remains safe as all ASR communications are encrypted.
2. Carbonite
Carbonite is one of the leading Disaster-Recovery-as-a-Service (DRaaS) solution providers worldwide. It offers different subscription-based plans with varying pricing levels. The plans start at as low as $6 per month (billed annually) for a single computer.
Carbonite is an excellent business-class cloud backup solutions provider, especially for businesses that require full-service offering or use IBM Systems workloads. You can backup and restore anything from a single file to an entire operating system or application using one of Carbonite's offerings. It offers software-specific backup solutions such as Microsoft Office 365 suite, SQL Server, Exchange, SharePoint, SQL, Active Directory, and even Oracle DB.
The system is easy to install and use. The user interface is simple and straightforward. You can set up email notifications after the initial installation is complete. Once you have set the parameters, backups (full, incremental and differential) will occur automatically without disrupting your workflow.
The 128-bit encryption, Transport Layer Security (TLS), and AES 256-bit encryption ensure your data backup and recovery remains secure. It also supports FERPA, GLBA, and HIPAA compliance. They also have a 24-hour US-based helpline. Overall, it is one of the best disaster recovery solutions for small businesses.
3. Zerto IT Resilience Platform
Zerto IT Resilience Platform provides backup, disaster recovery, and cloud mobility in one simplified package. It offers automation and orchestration of the complete recovery process, making it one of the most popular solutions out there. You can also get real-time analysis reports and performance insights.
It offers backup and disaster recovery for VMware vSphere and Microsoft Hyper-V. It can directly integrate with VMware vSphere hypervisor and vCenter, the Hyper-V hypervisor and SCVMM, AWS APIs, and Azure APIs. You can also migrate and protect applications and data between public, private, and hybrid clouds.
You can install the platform in minutes. It provides hypervisor-based replication of your data, virtual machines (VMs), and applications. You can scale it up to 5000 VMs. Non-disruptive failover testing allows you to examine your backup and recovery system without affecting your everyday work.
4. Arcserve UDP Cloud Direct
Arcserve UDP Cloud Direct focuses on direct-to-cloud backup, comprehensive disaster recovery as a service (BaaS/DRaaS), and robust data safety. The award-winning cloud backup service, although mostly works on Windows, it also supports Apple OS X and Linux. It is compatible with VMware, Exchange, Microsoft SQL Server, NetApp, and Hyper-V.
The set up is easy and quick. A lightweight agent from Arcserve UDP Cloud Direct gets installed on your servers. Once installed, it creates an initial full backup of OS, files, directories, and applications on your servers. The data is replicated in its native file format. After the complete initial backup, only modified data gets backed up.
A user-friendly UI lets you control all backup deployments with a just few clicks. You can also scale up and down your backup deployments with ease. As all backups are automatic, there's no need for human intervention after setting the parameters initially. You can replicate your IT network regardless of its complexity.
Endless third-party vulnerability scans, SSL encryptions, and other technical controls allow you to replicate, backup, and restore your data and applications securely. Furthermore, Arcserve uses data centers and cloud storage that implement best practices for administration operations (SAS 70 Type II- or SSAE 16 SOC2-compliance). So, Arcserve UDP Cloud Direct is one of the most trusted DRaaS solutions providers.
Parting Words
As your business replaces its legacy infrastructure and makes data it's primary resource, it is necessary to have a robust backup and disaster recovery solution. While you can choose from plenty of data backup and disaster recovery options, these four are the ones we have found most satisfying. We would love to take this conversation forward. Talk to us about your cloud computing, data backup, and disaster recovery needs to find the most fitting solution for your organization. Just add a comment or drop us an email.