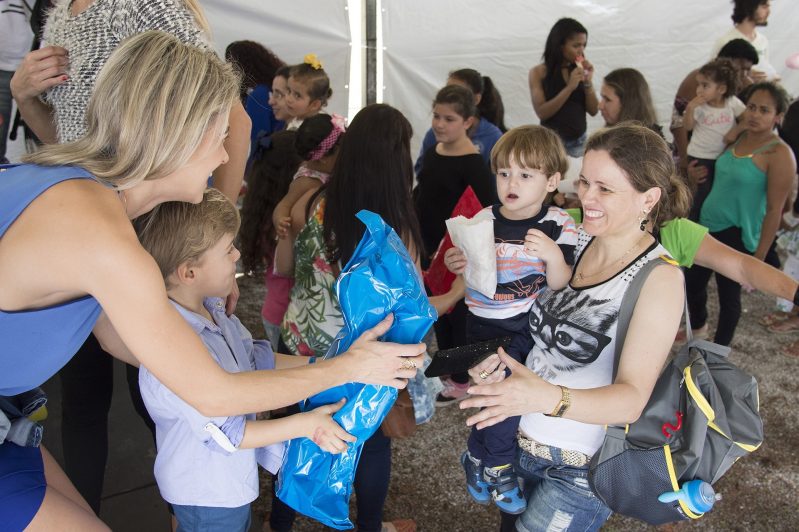 Everything You Need to Know about Office 365 Nonprofits in 2020
Nonprofits all over the globe are trying to make this world a better place through their hard work. However, in an increasingly digitized world, nonprofits and charities also need to leverage cloud-based solutions. One of the leading cloud-based solutions your nonprofit can rely on is Office 365 by Microsoft.
Microsoft now offers free (donated) and highly discounted licenses of Office 365 Nonprofit. With this cloud-based solution, your organization can also enjoy advanced security, remote device management capabilities, increased productivity, and flexibility. It is specially designed for nonprofits and charities, keeping in mind their varying staffing and technical needs.
Let's take a look at the primary benefits of Office 365 Nonprofit.
1. Security Features
Cybercriminals often target charities and nonprofits as they handle sensitive data, including healthcare details, personal information, and finances. Most nonprofits can't afford to implement high-level cybersecurity measures. With Office 365 Nonprofit, however, you can get excellent security at a reasonable price.
a. Account Security
Office 365 comes with multi-factor authentication and a secure self-service password reset.
It also monitors unauthorized access control and alerts you if it occurs.
You can also set role-based access, allowing only people with the right security clearance to access sensitive information.
With audit logging, you can keep track of who is sending emails, watching videos or working on a document.
b. Device Management
With device management, you can remotely configure device settings to make sure only secure and authorized devices are allowed to access your data.
You can restrict your staff from copying your data to personal apps and devices.
Tools like ActiveSync can help you erase data from stolen devices.
c. Advanced Threat Protection
Office 365 Nonprofit comes with Advanced Threat Protection.
It allows you to share attachments and links safely in SharePoint, OneDrive, Email, and Teams.
You can also track potential security threats and send real-time reports.
d. Secure Email Communication
You also get encrypted email services to ensure secure information exchange.
Windows Defender Antivirus protects your email from sharing sensitive data, phishing attempts, and malware attacks.
With BitLocker encryption, you can encrypt every file, folder, attachment, and link.
Office 365 also sends alerts if any of your staff attempts to include sensitive information in an email.
2. Cloud Productivity Tools
In addition to advanced security, Office 365 Nonprofit offers several tools designed to increase your productivity. However, the number of apps and their features will vary depending on your plan.
Office 365 offers web, mobile, and desktop versions of Word, Excel, and PowerPoint. As a result, you can share, create, and edit documents, PowerPoint presentations, and spreadsheets from anywhere on any device. More than one person can co-author any of these files if they have internet connectivity.
With tools like Teams and Skype, you can enjoy online meetings, Instant Messaging (IM), audio, HD video, and web conferencing without compromising your security.
It offers work management tools like Planner, Flow and Calendar to manage your workflow, including creating new tasks, managing existing ones, and delegating work responsibilities. You can also keep track of a project's progress.
Office 365 Nonprofit takes digitization to the next level. With an extensive array of graphs, animations, and other media, you can create visually compelling presentations, brochures, interactive reports, and other materials in relatively less time.
Tools dedicated to a corporate social network ensure you can stay in touch with your colleagues and collaborate across departments and your partners, donors, and clients with ease and security.
It provides one TB of OneDrive storage with secure sharing capabilities and a business-class email, calendar, and contacts with a 50 GB inbox, which will take care of your safe data storage and sharing.
You can create intranet sites for your organization with customized security settings
With advanced plans such as Office 365 Nonprofit E5, you can also get analytics tools such as Power BI and Microsoft MyAnalytics. These tools can help you get quick and accurate business and personal insights based on your data and past performance.
3. Extended Benefits
As Office 365 Nonprofit is a cloud-based solution, it offers a few extended benefits compared to desktop-based Microsoft Office and similar apps.
You get the latest versions of Windows 10 and Office 365 applications across all your registered devices. Microsoft offers frequent automatic security and app updates, bringing down your IT overheads significantly. You also don't have to install updates manually.
With one admin console, you can manage all accounts and devices on your network. It involves tasks ranging from setting up and monitoring new user accounts to retrieving, updating, and deleting files from any of the devices.
Most nonprofits and charities have to operate under a strict regulatory environment. With subscription plans like Office 365 Nonprofit E3, you get built-in compliance with regulations such as HIPAA, FIRRMA, Banking, and GDPR, among others. You can set up the necessary data-loss and item-level-encryption controls required as per regulations.
Office 365 also offers an increased layer of security to organizations that are likely to receive political threats. You can find out the person behind the threats, should you receive any.
Depending on your plan, Microsoft also offers 24/7 support for simple to critical issues about your security, settings, and other system-related tasks.
4. Which Office 365 Plan to Choose
Microsoft offers the following five Office 365 Nonprofit plans:
a) For Small and Mid-Sized Organizations
These plans are for organizations having a maximum of 300 users.
Office 365 Nonprofit Business Essentials: Donation Plan
Office 365 Nonprofit Business Premium: $3.00 per user/month with an annual commitment
b) For Large Organizations
These plans are for an unlimited number of users.
Office 365 Nonprofit E1: Donation Plan
Office 365 Nonprofit E3: $4.50 per user/month with an annual commitment
Office 365 Nonprofit E5: $14.00 per user/month with an annual commitment
We will talk about Office 365 Nonprofit's pricing and features in our upcoming blog post.
Parting Words
As you can see, Office 365 Nonprofit comes with several different advantages. Your organization needs to start using this cost-effective and agile cloud service as soon as possible. As an expert in managed Office 365 services, InterHyve can help you make a swift transition to Office 365 Nonprofit. Talk to us about your requirements today.