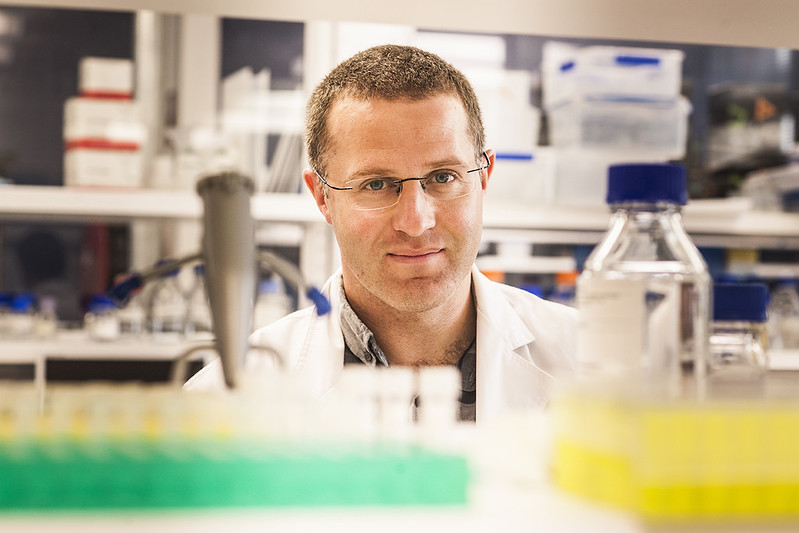 How Can Cloud Computing Assist the Medical Sector?
Cloud computing is not a new concept. This technology has had a considerable impact on various industries, including manufacturing, Information Technology, construction, and banking. The healthcare sector is no exception.
According to a recent research report, the global healthcare cloud computing market will be worth 55 billion by 2025. The North American healthcare cloud computing market alone was worth $8.5 billion in 2018 and is estimated to witness similar growth in the forecast timeframe.
However, cloud computing adoption in the healthcare sector hasn't been a walk in the park. Although laws like Health Information Technology for Economic and Clinical Health Act (HITECH) and the American Recovery and Reinvestment Act of 2009 (ARRA) have helped hospitals to digitize medical records, the industry faces several risks and challenges.
Let's take a look at some of the benefits and risks of cloud computing in healthcare.
1. Benefits of the Cloud to the Healthcare Industry
Cloud computing can bring several benefits to the healthcare industry. Here are a few key advantages.
Service Scalability: One of the primary advantages of cloud computing will be the increased scalability. Although healthcare services are required 24/7, they also experience higher demand during the famine, floods, and epidemics. Hospitals and medical centers can scale up their cloud infrastructure to accommodate the sudden rise in the number of patients during such a crisis.
Easy Collaboration and Sharing: Collaboration and sharing have played a critical role in the healthcare industry. Cloud will make it far easier for doctors and researchers to collect, analyze, and share the patient, treatment, and disease data.
Improved Data Storage: The healthcare industry needs to collect, process, and store tons of data. The legacy systems used in the pre-cloud computing era were incapable of handling this kind of data. The cloud, however, can handle all this data without the limitations of on-site servers or filing systems.
Lower Costs: Storing the data in the cloud has one more advantage: lower costs. So, you can not only hold more information but do so without breaking the bank. This comes as a welcome relief in an industry plagued by rising labor and infrastructure costs.
Better Medical Research: Cloud computing allows you to leverage big data, which in turn, can help expedite medical research worldwide. Cutting-edge data analysis technologies, coupled with real-time sharing capabilities, will make it easier to find cures.
Remote Access for Improved Patient Care: With cloud moving into the medical field, saving a remotely-located patient's life would be possible. Through IoT-enabled devices, it will be possible to keep the doctor up-to-date on the patient's condition. It will allow both doctors and patients to detect an ailment before it turns into a life-threatening condition.
Disaster Preparedness: Real-time data sharing and 24/7 connectivity will make it possible for healthcare providers to reach patients during times of disaster. Doctors on the ground will be able to talk to research centers to get real-time guidance on treatment, surgeries, and vaccinations.
For example, an expert surgeon can offer their advice to perform emergency field surgery. You will also be able to find local alternatives to medication and treatment to curtail the disaster from causing further damage.
Disaster Recovery: Cloud computing comes with the option of disaster recovery. Your data will be stored in different locations to help protect it in case of a disaster. For example, a company offering Cloud Computing Services in Geneva may store your data on servers located in Geneva as well as Toronto. So, if the data in Geneva or on your on-site servers is compromised, you can still recover it from the Toronto location and vice versa.
2. Risks of Cloud Computing in Healthcare
As mentioned before, cloud computing does come with a few drawbacks or risks of its own. These risks are the reason why the healthcare industry finds it challenging to embrace the cloud.
Legal and Compliance Issues: The healthcare industry is one of the most regulated industries in the world as it handles sensitive personal information of thousands of individuals.
For example, US-based hospitals and healthcare providers have to comply with the Health Insurance Portability and Accountability Act (HIPAA). It not only includes security measures, but also covers patient privacy, enforcement of laws, and breach notification procedures.
Cyber Security Threats: Although cloud computing offers security measures against illicit data access or potential cyber-attacks, they are not perfect, especially the public cloud is more vulnerable to cyber-attacks.
According to the 2019 Thales Data Threat Report—Healthcare Edition, 70% of healthcare organizations report that they have experienced a breach, while one-third of them experienced a breach in the past year alone. Sadly, less than 38% are encrypting even as threats increase as per the survey.
Cybercriminals tend to target healthcare organizations because they know the value of personal information they can steal from medical databases. Information like Social Security Number (SSN), insurance details, and bank account, and credit card numbers can be used or sold to commit a variety of crimes and frauds.
Availability and Control: Although most cloud service providers claim to offer round-the-clock service, cloud outages are more common than you think. Unfortunately, for the healthcare industry, even the smallest downtime can lead to a life-and-death situation.
Based on the numbers reported by the vendors, from the beginning of 2018 until May 3, 2019, Amazon Web Services (AWS) was down for 338 hours, while Google Cloud Platform had 361 hours of downtime. However, Microsoft Azure had a staggering 1,934 hours of self-reported downtime.
Wrap Up
Cloud computing technology promises to bring substantial benefits to the healthcare industry. But, it will also pose a few risks to this heavily regulated industry, especially without proper safeguards and compliances in place. Everyone, including the healthcare service providers, cloud service providers, and the regulatory authorities need to come together to provide a better future for healthcare cloud computing.